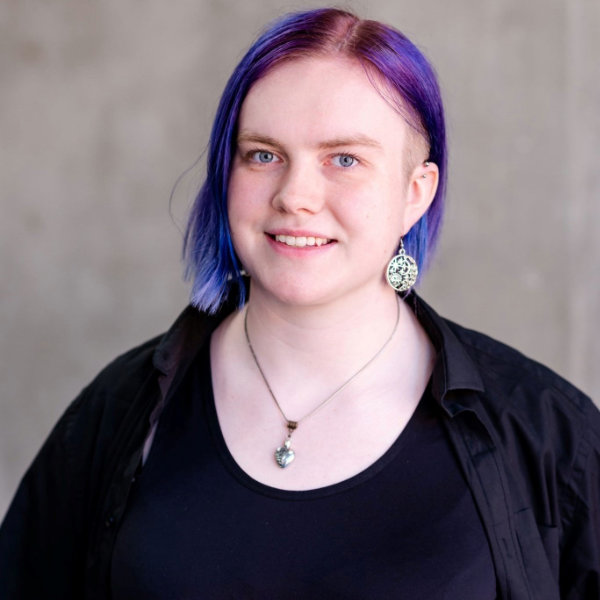 Anna Welsh
Anna is a qualified Children's Social Worker currently working for Wigan Council. She has a BSc in Mathematics from Manchester Metropolitan University and is studying towards an MSc in Advanced Relationship Based Social Work Practice with Children and Families at Lancaster University. Anna discovered that whilst she had an affinity with numbers, her real passion was to work with others and help young people who might be struggling or in need.
Prior to her role with Wigan, Anna was a student officer at The Union MMU. She was the first ever Societies & Development officer for the period 18/19 and then went on the be the president in 19/20. As part of her role she was a voice for students and brought their views and opinions to high level meetings, such as academic board, board of governors and the Union's trustee board. Anna was deputy chair of the Trustee board at the Union during her year as president and secondary signatory for their budget. She also held positions on the HR and finance committees and led a team of 4 other student officers during the start of the global pandemic. Anna assisted in the running of the Union's first ever Christmas Day event, which saw 100 students and members of Manchester's community come together and celebrate Christmas with each other as part of a wider campaign to address loneliness at university. She also moved forwards with campaigns around gender identity, providing students with pronoun badges for free within the Union and campus buildings, and steps in tackling period poverty, planning and setting up free period product dispensers in all bathrooms in the Student Union. Her crowning achievement was winning the bid to host the National Societies & Volunteering awards in 2019 seeing her assist in organising and running the event for volunteers all across the UK, with over 300 attendees.
In her childhood, Anna was a keen member of the Air Cadets and spent much of her weekends and school holidays away with them. This gave Anna a taste for the outdoors and the adventures possible there. She completed the Duke of Edinburgh's award and achieved her gold level badge for doing so. Using this as her driving force, Anna hopes that her time with the YHA will engage more young people to have the opportunity to explore away from home and give them memories that will last a lifetime.