Travel and adventure connect people to each other, to nature and the outdoors, to culture and heritage. These connections improve health and wellbeing; build essential skills for work and life; and nurture respect for the environment.
Through our places, programmes and activities, we create opportunities for everybody to make these connections. Welcoming solo travellers, families, groups and schools to our amazing properties in exceptional locations, we deliver memorable, meaningful experiences that have a measurable impact.
In 2019/20 more than 1 million people accessed the benefits of travel and adventure through YHA.
In 2020/21, with the outbreak of COVID-19 and subsequent travel restrictions, we found new ways to make a difference and assist in the national effort.
Our story of the pandemic
COVID stories is a unique publication that chronicles YHA's journey from March 2020 to February 2021.
These stories are our people's stories, and the collective stories of all who are involved with YHA.
They are stories of resilience and hope, of the contribution that YHA has made to society through a devastating year, and of belief in the future.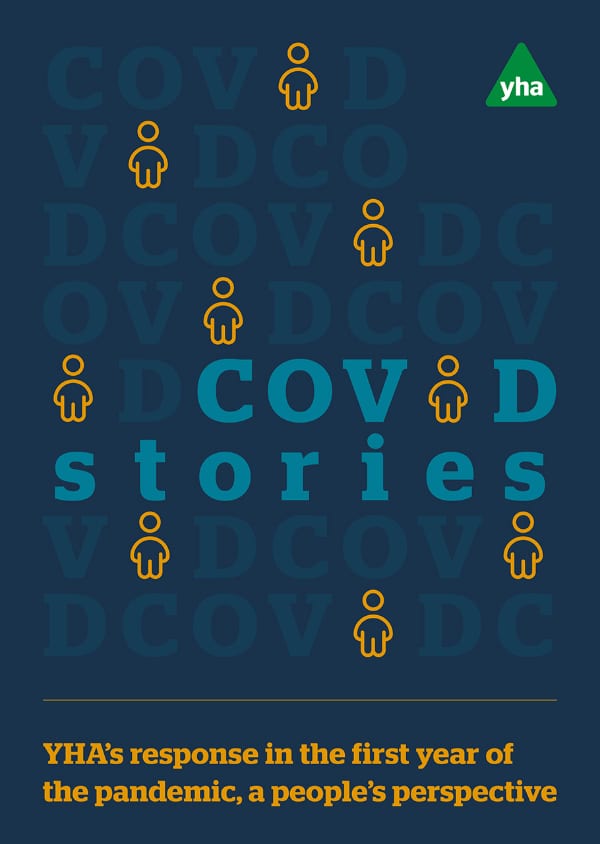 Every day, we welcome thousands to stay with us. Through our 150-strong network of hostels we deliver memorable, meaningful experiences of adventure and discovery. These experiences have a measurable impact.
Our 2019/20 impact review demonstrates how we make the most of our hostels and capabilities for the benefit of all and - in particular - how we improve outcomes related to health, wellbeing and life-chances for young people and families who face challenges and disadvantage in their lives.
Today
1.46 million families struggle to fund a day out together
1 in 2 women and 1 in 3 men are damaging their health through a lack of physical activity
40% of young people experience at least one mental health disorder by age 16
788,000 young people are not in employment education and training
In 2019/20
1,049,522 guests used YHA as their affordable base to follow active pursuits
415,488 of these were young people
150,000 young people went on a residential with their school or youth group
4,875 young people and families with challenging lives received a supported break
1,040 young people volunteered
Real stories
Inside our impact review, you'll find a bank of evidence that includes a number of case studies. Here's a selection of supporting videos to demonstrate the difference we make as a charity for young people.
Saif and Atheer
Saif and his father fled to the UK from Syria, clinging to the underside of a lorry. They were granted asylum three years ago yet only reunited with the rest of their family last summer. Look at what happened when the family joined other families facing hardship, on a free activity weekend.
MYHRE syndrome families
MYHRE syndrome is an extremely rare genetic disorder caused by a mutation in the SMAD4 gene. Only 60 cases of MYHRE syndrome have been reported worldwide. YHA helped 10 families create lasting memories and connect with each other so they no longer feel alone.
Fred
At six weeks old Fred was diagnosed with a progressive eye condition that may eventually cost him his sight. Now eight, Fred's on a mission to see as much as possible while he can. Thanks to our supporters, Fred's family made precious memories on a much-needed break to YHA Boggle Hole.
Pitcheroak Sixth Form
Staying away from home for the first time is a big deal, especially for those with additional learning needs. For students at Pitcheroak Sixth Form, that milestone moment came when they went on a break to YHA Cheddar. Here's what it meant to them.
Support YHA
Thanks to our supporters, our targeted programmes are reaching those with the fewest opportunities and the most to gain from travel and adventure. Can you help us do more?