Dorm rooms are back this season
Take a look and book your next great value getaway today.
Following a successful pilot at YHA Manchester, we are delighted to bring back dorm room accommodation at selected hostels from Easter. Another welcome step in our progress towards near normal operations and the return of shared facilities.
Bed in a shared room from £18 per night
We're offering dorm rooms in some fantastic places. Book a great value UK stay today.
Private rooms from £39 per night
Looking for more privacy?
For a great value getaway in a stunning location, book one of our private rooms.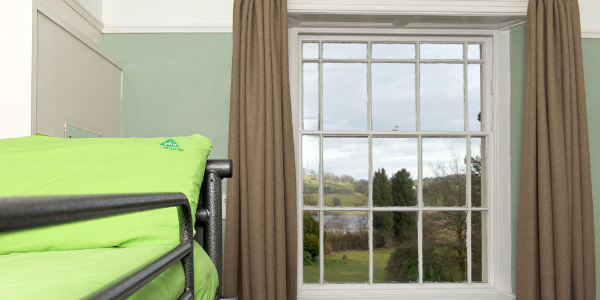 Join today for 10% off every stay
YHA members get discounts on big name brands, help support life-changing adventures for young people and more.
YHA Camping & Cabins from £49 per night
If you fancy something different, why not try a stay in our glamping options?
You can choose from bell tents, cosy wooden cabins, camping pods, chalets and much more.