Hundreds of young people have enjoyed fully funded visits to connect with nature at a YHA youth hostel as part of the Generation Green project.
Follow a primary school on their trip to YHA Langdale as they combine nature-based activities with ways to develop mindfulness skills.
In spring 2021, as we navigated our way out of lockdown, The Outward Bound Trust invited young people to an Adventure Day. Their primary aim: helping young people to believe in themselves.
Tori came on an Adventure Day funded by Generation Green. This is her story.
Looking after the environment
Scouts are helping thousands of young people to make a positive impact in their community. Their programme will ultimately create 4,000 Green Champions.
Delivered in schools, parks and local meeting places, Green Volunteers are helping young people understand more about their environment.
Lasting effects
Pupils at Caldershaw Primary School have been improving habitats for birds, bugs and bees in their school grounds.
Developing outdoor leaders
Through bursaries from the Generation Green project, Girlguiding have supported their members to develop their skills to lead walking expeditions.
They offer different qualifications for different types of walking - from the basics of map reading to walking on more advanced terrain.
Through day visits, residentials and online courses, the Field Studies Council have offered first-hand experiences to inspire young people.
Generation Green funding has enabled them to support many childern to overcome barriers so they can experience the outdoors.
Supporting career development
Career development training is available to all apprentices, trainees, students, and any other (youth) trainees and ambassadors.
Hundreds of skilled volunteering roles are also available as part of the project, as well as micro-volunteering and self-guided learning.
Stepping stones
Volunteers from the one of England's National Parks have secured exciting new 'green' jobs thanks to Generation Green.
Generation Green newsletter
Welcome to edition number seven
In our penultimate newsletter, we demonstrate again the passion for the project, despite the colder weather, and look forward to what the future holds beyond the project.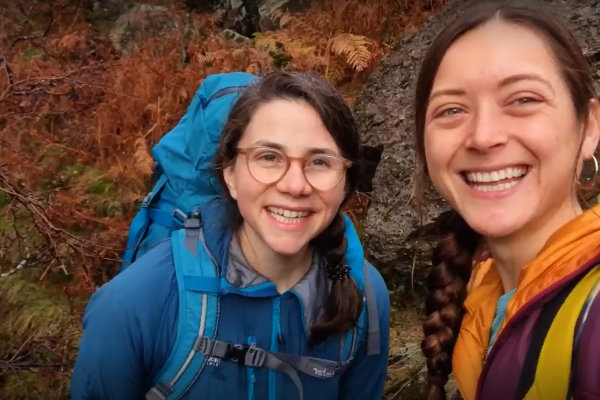 Sign up for updates
Get regular updates on Generation Green including new opportunities, progress on the project and stories about the young people who are taking part. See our Privacy Policy.