This residential teaches teamwork, resilience, determination and practical work.
Participants will also learn about the environment, habitats and how to look after them.
This opportunity is provided by North York Moors National Park.
Essentials
Type: One-night residential
Dates: Various - see details
Locations: North Yorkshire - see details
Cost: Free (fully funded)
Suitable for: Groups of up to 10 people, aged 11 - 18 years
About this opportunity
This one-night residential is offered at two YHA locations in North Yorkshire.
It includes an action-packed first day of team building activities, a Ranger Day practical task and hands on Wild Skills in the wonderful surroundings of the North York Moors National Park and its special qualities. Depending on the YHA base, you could be surrounded by SSSI moorland, traditional farmland, heritage coastline and dark skies to view the night sky.
Your second day will be a chance for you to go and discover the local area with your group in a self-led activity. Participants will gain skills in teamwork, resilience, determination and practical work while learning about the environment, habitats and how to look after them.
Activities, accommodation, food, tools and equipment, and PPE are provided.
Need to know
How it works
Activities vary but may include:
team building - a shared experience for the group to get to know each other 
ranger day - practical youth social action task close to the groups base, such as cutting back trees on a footpath
wild skills - hands-on evening activity to learn about the natural world, such as dark skies
Groups will take part in a combination of team building, Ranger Day and Wild Skill sessions throughout the first day and a self-led discovery day in day two.
Learning outcomes
Participants will benefit from:
connection to nature, including enhanced overall wellbeing and improved mood
improved mental health , including improved confidence and self-esteem, self-awareness and creativity
improved physical health, including being active and fine motor skills
gaining life, dynamic and employability skills, including team work, independence and responsibility
peer support and relationship building between young people
relationship building between young people and group leaders
What to bring
As a guide, participants will need to bring an overnight bag including toiletries, towel and pyjamas. They will also need outdoor clothing (weather dependent) including suitable footwear, such as old trainers and/or walking boots.
Waterproofs and wellingtons can be provided by the park.
Access guidance
Where possible, we work with groups to adapt sessions to suit the group's needs. Given the outdoor nature of the sessions, this may not always be possible.
YHA Boggle Hole
Whitby, YO22 4UQ
9th - 10th September 2021
6th - 7th November 2021
11th - 12th December 2021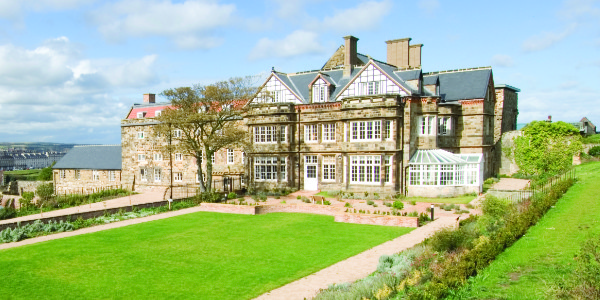 YHA Whitby
Whitby, YO22 4JT
20th - 21st November 2021
22nd - 23rd January 2022
12th - 13th February 2022
Sign up for updates
Get regular updates on Generation Green including new opportunities, progress on the project and stories about the young people who are taking part. See our Privacy Policy.
North York Moors National Park is delivering this opportunity as part of Generation Green.