Wild Skills teaches young people the survival and technical skills they need to understand the natural world.
All this while having a sense of adventure in the outdoors too!
This opportunity is provided by North York Moors National Park.
Essentials
Type: Four-hour activity
Dates: Various (confirmed as part of booking process)
Location: North Yorkshire / Redcar and Cleveland - see details
Cost: Free (fully funded)
Suitable for: Groups of 4 - 10 people, aged 11 - 18 years
About this opportunity
Each Will Skills day session will run from 10am - 2pm, encouraging young people to learn new skills, take on challenges and think creatively.
These transferrable skills help develop confidence, self-awareness, responsibility, resilience and a positive can do attitude. Young people learn while having fun, connecting with others and the natural world.
Need to know
How it works
Activities vary but may include:
team building - countryside problem solving activities based on communication and collaborative working
map and navigation - how to use a map and compass and navigate a short walk
river day - the importance of studying invertebrates to judge the level of pollution in a water course
survival day - retracing the steps of the park's ancestors while building shelters and fire
ranger day - practical youth social action tasks close to the group's base, such as cutting back trees to clear a footpath
Groups can form their own programme of sessions from taught Wild Skills sessions and practical Ranger Day sessions.
Learning outcomes
Participants will benefit from:
working towards John Muir Discovery Award - environmental accreditation
working towards National Outdoor Learning Award - self reflection accreditation
connection to nature, including enhanced overall wellbeing and improved mood
improved mental health , including improved confidence and self-esteem, self-awareness and creativity
improved physical health, including being active and fine motor skills
gaining life, dynamic and employability skills, including team work, independence and responsibility
peer support and relationship building between young people
relationship building between young people and group leaders
What to bring
As a guide, participants will need to bring outdoor clothing (weather dependent) including suitable footwear, such as old trainers and/or walking boots, plus a packed lunch. Waterproofs and wellingtons can be provided by the park.
Access guidance
Where possible, we work with groups to adapt sessions to suit the group's needs. Given the outdoor nature of the sessions, this may not always be possible.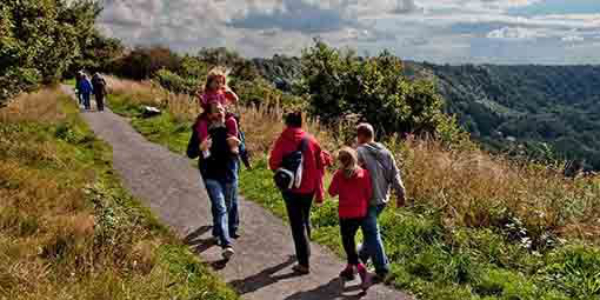 Sutton Bank Visitor Centre
Thirsk, YO7 2EH
Various weekday dates from May 2021 - February 2022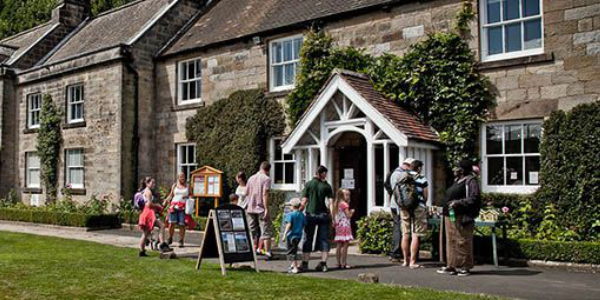 The Moors National Park Centre
Danby, Whitby, YO21 2NB
Various weekday dates from May 2021 - February 2022
Sign up for updates
Get regular updates on Generation Green including new opportunities, progress on the project and stories about the young people who are taking part. See our Privacy Policy.
North York Moors National Park is delivering this opportunity as part of Generation Green.