Don't miss this exciting, action-packed residential experience.
The two-day programme will cover the history, heritage, wildlife and special qualities of this nationally important wetland and coast.
This opportunity is provided by Broads National Park.
Essentials
Type: One-night residential
Dates: Various - see details
Location: Norfolk
Cost: Free (fully funded)
Suitable for: Groups aged 7 - 14 years
About this opportunity
This one-night residential will introduce participants to the Broads National Park. It also offers the opportunity to get involved with practical conservation work to help manage the Broads.
Participants will:
learn about the origins of the Broads and the importance of peat
go geocaching
carry out wildlife surveys
get hands-on practical countryside skills in a spectacular fenland environment
There will also be opportunities for exciting coastal investigations. Programmes will be developed collaboratively according to specific requirements of the group and the season, and could include elements of team building, bushcraft, cooking, dark skies and boat trips as well as outdoor discovery activities.
Need to know
How it works
Activities vary by season but may include:
geocaching
practical conservation
peat discovery
wildlife surveys
night activities
boat trips
Learning outcomes
Participants will benefit from:
discovery of the special qualities of the Broads
geographical and scientific understanding
practical conservation skills
health and wellbeing benefits of working outdoors in nature
communication skills
team work skills
self-confidence
nature awareness
What to bring
As a guide, participants will need to bring outdoor clothing (weather dependent) including waterproofs and suitable footwear, such as old trainers and/or walking boots. Plus hats, gloves, clothing/equipment for a one-night residential stay and any necessary medication.
All safety and personal protective equipment and specialist equipment will be provided.
Access guidance
Activities will take place at various sites within the Broads National Park.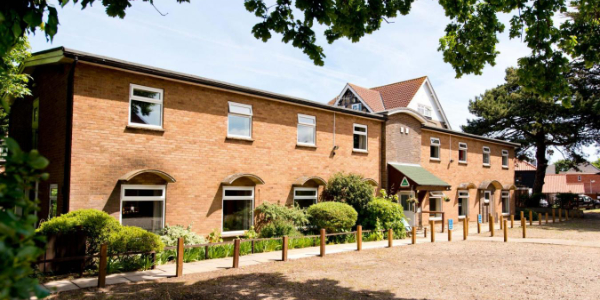 YHA Sheringham
Sheringham, NR26 8HX
13th - 14th September 2021
14th - 15th September 2021
27th - 28th September 2021
28th - 29th September 2021
4th - 5th October 2021
5th - 6th October 2021
Sign up for updates
Get regular updates on Generation Green including new opportunities, progress on the project and stories about the young people who are taking part. See our Privacy Policy.
Broads National Park is delivering this opportunity as part of Generation Green.