Spend a day (or as little as an hour) having fun while learning about the outdoors.
These monthly family themed obstacle events are linked with the National Park themes.
This opportunity is provided by Northumberland National Park.
Essentials
Type: Day activity
Dates: Various - see details
Location: Northumberland - see details
Cost: £TBC
Suitable for: Groups, families and individuals of all ages
About this opportunity
This activity is offered on various dates at The Sill National Landscape Discovery Centre in Northumberland National Park.
Take part in a fun active weekend activity that gets the family or group working together, raising their heart rate while learning about the National Park. It can last anywhere from 60-minutes to a full day, depending on engagement levels.
Activities and obstacles will be linked to one of the following themes:
bumblebees
bogs/hay meadows
heather and moorland
Spiders
bats/Halloween
nature-based nursery rhymes
Mission Impossible (festive eco-themed)
Need to know
Learning outcomes
Participants will:
be active in the outdoors
work together to problem solve
learn facts and gain knowledge
What to bring
Participants will need to bring suitable outdoor clothing, such as waterproofs and comfortable shoes or boots.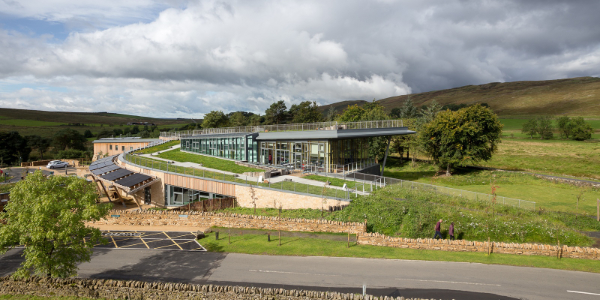 The Sill National Landscape Discovery Centre
Once Brewed, Hexham NE47 7AN
6th June 2021
4th July 2021
22nd August 2021
26th September 2021
24th October 2021
28th November 2021
19th December 2021
Sign up for updates
Get regular updates on Generation Green including new opportunities, progress on the project and stories about the young people who are taking part. See our Privacy Policy.
Northumberland National Park is delivering this opportunity as part of Generation Green.