Take a walk from The Sill with one of our experienced guides.
You will be immersed in the landscape and find out about the historical features in the area.
This opportunity is provided by Northumberland National Park.
Essentials
Type: 90-minute activity
Dates: From 17th May - 31st October 2021
Location: Northumberland
Cost: £40 per group
Suitable for: Groups aged 7 - 26 years
About this opportunity
This 90-minute activity is offered on various dates at Northumberland National Park.
The route follows the line of the Vallum - the series of Roman ditches and mounds that lie just south of Hadrian's Wall - leading on to Sycamore Gap, the famous tree that stands in a dramatic dip on Hadrian's Wall.
The walk will also include a stop at Milecastle 39, also known as Castle Nick, to find out about the Roman occupation of the site and take in the dramatic views of the surrounding landscape.
Need to know
Learning outcomes
Learn about Hadrian's Wall, local history, flora and fauna of the area. Health and wellbeing benefits of exercise, spending time in the outdoors, exploring the landscape.
What to bring
You will need suitable footwear for the walk and weather appropriate clothing/coat. It is advisable to bring a drink and small snack. 
Access guidance
The route is unsuitable for wheelchairs and for those with more serious mobility issues.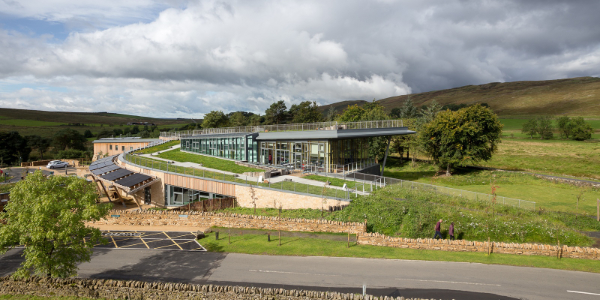 The Sill National Landscape Discovery Centre
Once Brewed, Hexham NE47 7AN
Available from 17th May - 31st October 2021
Sign up for updates
Get regular updates on Generation Green including new opportunities, progress on the project and stories about the young people who are taking part. See our Privacy Policy.
Northumberland National Park is delivering this opportunity as part of Generation Green.