It has never been more important to support young people's routes into employment.
The environment workforce is one of least diverse workforces in England. Young people from deprived areas, BAME groups and disadvantaged backgrounds have fewer opportunities to experience nature and the outdoors at an early age, affecting their engagement with the natural environment in later life.
Through the Generation Green project, we are committed to doing things differently, ensuring lasting change in the sector.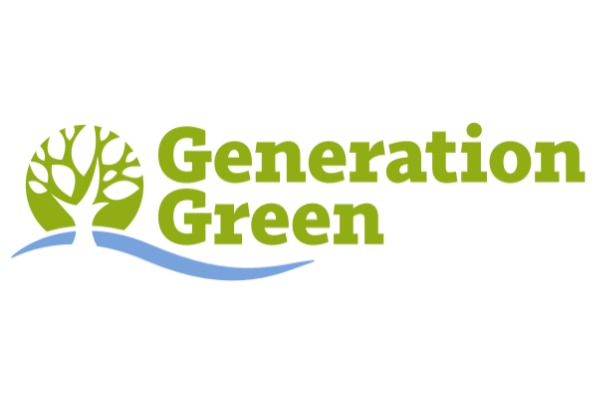 The Generation Green project has enabled us to create 15 new jobs to date. This includes project management roles with YHA and a series of youth engagement roles across the National Parks.
The name 'Generation Green' says it all – we're building a legacy of engagement to benefit those who would otherwise not have the opportunity to enjoy, respect and conserve nature.
Cressida Allwood
Project Manager: Generation Green, YHA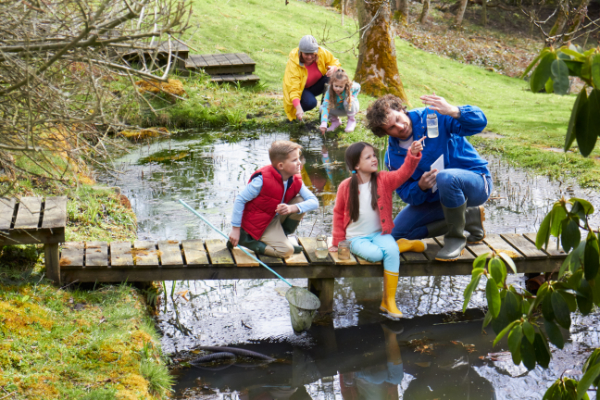 Some of the new jobs include:
Engagement Ranger, Peak District
Finance Officer, YHA
Project Manager, National Parks
Project Manager, YHA
Learning & Engagement Activity Leader, Lake District
Learning & Development Manager, Exmoor
Project Officer, Broads
Wild Places Youth Project Officer, New Forest
Youth Engagement Leader, North York Moors
Youth Engagement Officer, Northumberland
Youth Volunteer Officer, Yorkshire Dales
While access to nature has been heavily impacted by the pandemic, we've been able to retain 20 existing roles.
We've been able to retain two members of staff to deliver this exciting project at Girlguiding. We can't wait to get more young people engaging with nature through our opportunities!
Louise Barkes
Project Manager, Girlguiding
I feel extremely lucky. I love helping to train instructors to support young people to experience the outdoors.
Lucy Oram
Project Co-ordinator, Scouts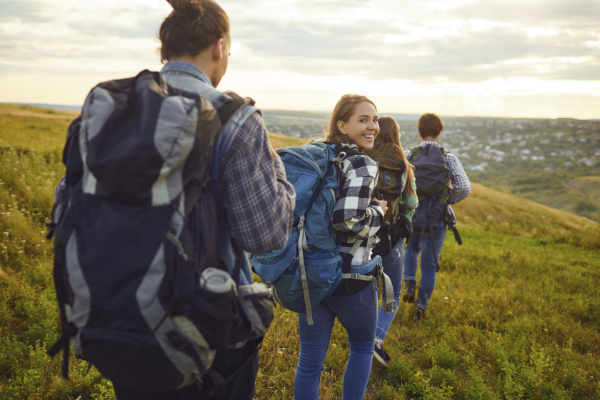 Developing apprenticeships
Through the Generation Green programme, we've been able to create seven apprenticeships. These will enable young people to start their careers and gain experience in vital specialist areas.
YHA (England & Wales)
YHA has successfully recruited five apprentices to join our national office teams to build YHA's capacity for future years and start their careers in vital specialist areas.
Our apprentices receive an excellent learning experience, including on-the-job training and project work, across a range of specialist disciplines.
Apprentices are full-time staff who take one day a week for training in skills and knowledge relevant to their role. YHA apprenticeships are typically 12 - 18 month roles.
National Parks (New Forest)
New Forest National Park has recruited two apprentices. They will spend time with six of the main New Forest Ranger teams - NFNPA, Forestry England, National Trust, Hampshire County Council, Hampshire and Isle of Wight Wildlife Trust, and RSPB.
Through a 2 - 3 month placement with each partner, apprentices will gain experience in a variety of ranger work from public engagement and event delivery to site maintenance and practical habitat management. Apprentices will also work towards the Countryside Worker Standard via Kingston Maurward College, Dorchester.
We were excited to go live with our advertisement for five apprenticeship opportunities with YHA supporting the Generation Green project. Amazingly, four were offered and accepted within a month! Our first apprentice, Bethan, will be joining the Education and Youth department, while the next, Laura, will be joining the Fundraising department a week later. In a month, we'll welcome Rory to IT Services and another apprentice will join the People team. We're really looking forward to welcoming them.
Dawn Holden
Recruitment and Training Manager, YHA (England & Wales)
Through project funding, the Field Studies Council have recruited a paid intern to work on their Generation Green activities. Zoology postgraduate Bek will support the rollout of subsidised online and centre-based courses targeted at 18 - 25 year olds.
It is a difficult sector to gain experience as there are so few roles, particularly within bio-diversity.
Bek Trehern
Engagement and Training Assistant (Internship), Field Studies Council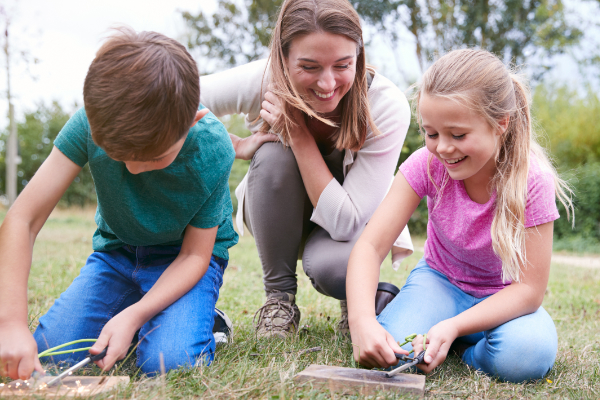 Training for career development
Career development training is available to all apprentices, Kickstart trainees, placement students, and any other (youth) trainees and ambassadors while 'on placement', in addition to a variety of volunteer opportunities across all partners.
All the programmes and activities will be delivered in COVID-secure environments, working closely with government guidance to ensure experiences in the outdoors are maximised.
Hundreds of skilled volunteering roles are available across all the project partners, as well as micro-volunteering opportunities, such as bug hotels and tree planting, and many opportunities for self-guided learning.
National Parks (Northumberland)
Career development training is offered in a 'blended' learning environment with a mixture of one-to-one and group learning sessions, and personal online study using the National Parks online training platform.
Face-to-face sessions may include CV writing workshops, how to complete (effective) application forms, plus interview skills and advice. Online training is available on health and safety, data protection, equality, wellbeing and more.
Sign up for updates
Get regular updates on Generation Green including new opportunities, progress on the project and stories about the young people who are taking part. See our Privacy Policy.