Welcome to the Brecon Beacons
The Brecon Beacons is a stunning mountain range situated in South Wales and YHA has some great options for camping in the Brecon Beacons. The Brecon Beacons also include the Black Mountains to the east and make for some superb walking and climbing opportunities.
The town of Brecon has a cathedral, shops, restaurants and a heritage centre. Exploring Brecon Beacons National Park, with its rolling hills, woods, caves and waterfalls is a must do when visiting the area. It is clear why the Brecon Beacons are loved by so many – the perfect holiday location for lovers of the countryside.
Why you should use our YHA campsites in the Brecon Beacons:
24-hour access to hostel facilities
Picturesque gardens and grounds
Close to amazing Welsh walking terrain
Stunning views of Pen y Fan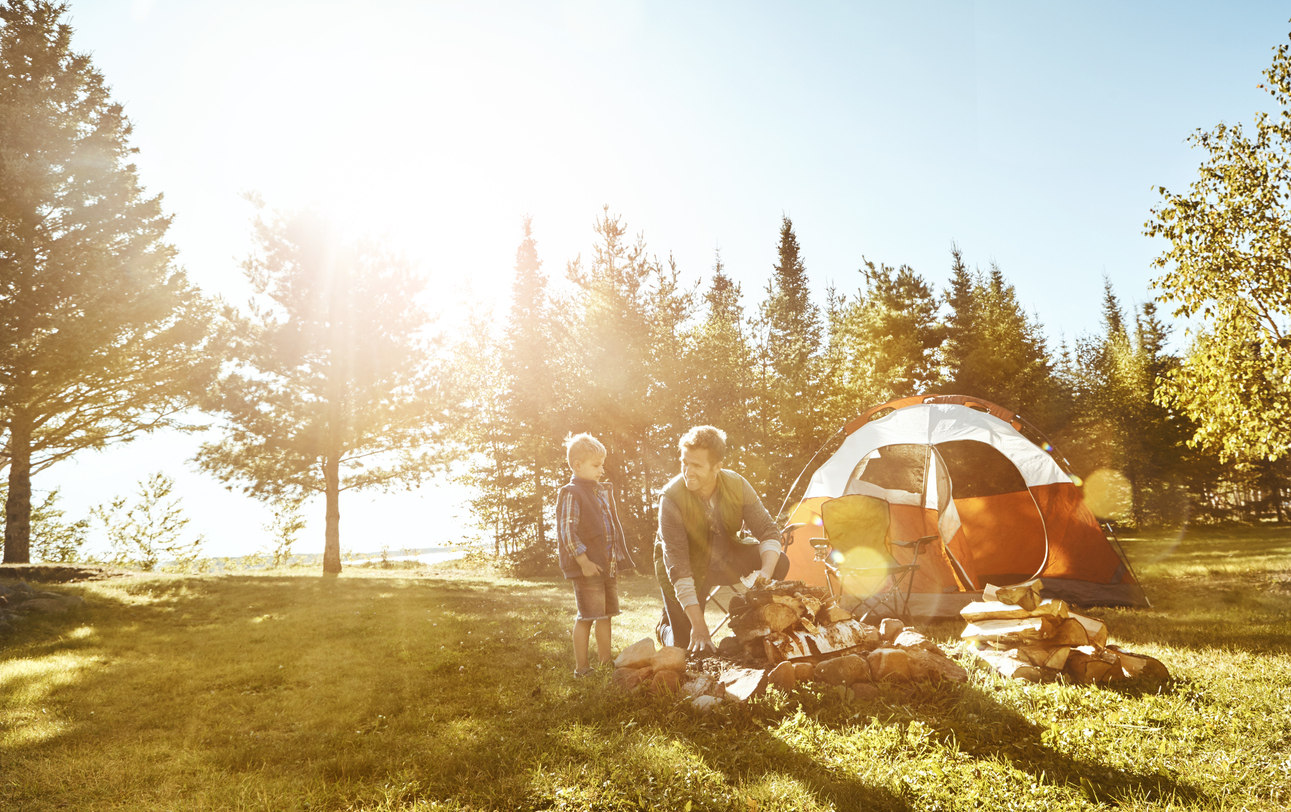 YHA hostels with camping in the Brecon Beacons 
YHA Brecon Beacons
Why not try wild, woodland camping at our YHA Brecon Beacons campsite? The area is well suited for smaller tents. Camping is in the woodland next to the hostel on mixed, rough ground – perfect for those who would like a wild camping experience, complete with camp fires. You'll be greeted by breathtaking views towards Pen y Fan – the highest mountain peak in South Wales – ideal for an adventurous walking or cycling holiday.
There's also the added bonus of 24-hour access to hot showers, running water, hot meals and cold beer. If you're looking for cheap accommodation to complete your adventurous walking holiday, YHA Brecon Beacons campsite is perfect for you.
YHA Brecon Beacons Danywenallt
The YHA Brecon Beacons Danywenallt campsite is situated in a great location, with fantastic routes for walking and cycling holidays right outside the front door. You'll love the beautiful valley location and well-kept grounds. Secluded? Yes, but with opportunities for outdoor activities on the doorstep, you'll always have plenty to do. Families, individuals and organised groups are all welcome.
Campers have 24-hour access to all hostel facilities including the self-catering kitchen, lounge, showers and toilets. Meals are also available in the YHA Brecon Beacons Danywenallt restaurant.
YHA Llanddeusant
The YHA Llanddeusant campsite is perfect for a remote getaway with three different areas for camping. The main area, the Youth Hostel garden, has a capacity for 10 tents and seating and tables for meals. Facing west, you can enjoy stunning sunsets and views over Coed Pen Arthur and Tricrug across to the peak of the Black Mountain. YHA Llanddeusant is also situated in a Dark Skies area which means you can feast your eyes on countless constellations. 
Campers have 24-hour access to the indoor facilities which include showers, toilets, a self-catering kitchen and comfy chairs in case of bad weather.
Things to do in the Brecon Beacons