Latest Goverment guidance
The UK and Welsh Governments have recently announced new restrictions that may affect bookings over the coming months.
Hostels in England in tier three (very high) are closed. There are restrictions in England and Wales on travel – the regulations for England can be found here and for Wales here.
Throughout this challenging period many of our hostel buildings have been used by charities and local government as part of the nation's relief effort. We will continue to seek opportunities to repurpose our closed hostels throughout winter. If you have an opportunity to utilise our hostels over this period please contact us to discuss your requirement. Read more about the work we're doing on re-purposing hostels and our "Project 90" funded places for key workers through winter.
Finally, if you would like to discuss booking a hostel for Exclusive Hire over winter, please call us on +44 (0)1629 592700 (lines open 09:00 – 17:00 GMT, Monday-Friday).
Existing bookings
We understand this will be an anxious time for customers due to arrive in the next few weeks. Please be assured that bookings made directly with YHA are covered by our Covid Flexibility Guarantee.
For stays due to arrive in December 2020, if we have informed you that your chosen hostel will no longer be available, or if you feel your booking is unable to proceed due to Covid restrictions, please follow the instructions to transfer or cancel your booking.
Our advisors will be contacting any customers who have an Exclusive Hire booking in the coming weeks, to discuss this with you and make arrangements to transfer your booking or provide a refund if you are unable to proceed.
We thank you for your patience and ask that you don't contact us just yet. Our phone lines are extremely busy while staff deal with bookings in order based on arrival dates. We will update the information on this page and on our FAQs pages in the coming days as we develop plans for winter.
Thank you for your continued support throughout this difficult period. Whilst many of our hostels are closed, find out how to support our charity in other ways.
Updated 2nd December 2020
The duty of care we have to our supporters, guests, beneficiaries, staff and partners compels us to progress during this period with caution and careful consideration in the best interests of the charity and those it serves. Our hostels in England and Wales will only open in line with the respective Government guidance, and meeting the criteria and standards we have set for ourselves. These criteria include that we are confident we can open safely; that the public and our partners in the communities we are located in are supportive; and that we can do so viably in a way that safeguards our charity for the future.
As we welcome guests back to our hostels, our focus is on making sure everyone feels safe in our spaces. We have introduced Covid-19 secure enhanced cleaning and safety procedures at every hostel. We will keep guest rooms and public areas such as corridors and receptions at the highest standard of cleanliness throughout your stay. We've introduced new measures to ensure social distancing guidance is easy to follow, and we've made many of our services contact free.
Guest safety measures include: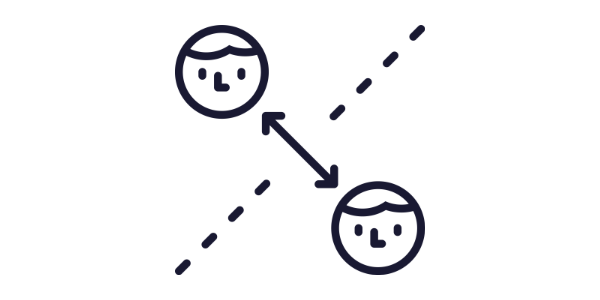 Social distancing
Stay physically distant from other hostel users in line with Government guidelines – signs are in place to remind both staff and guests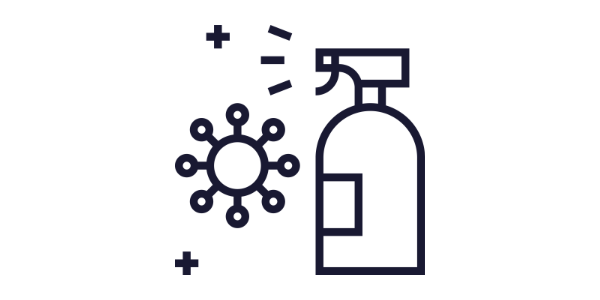 Enhanced cleaning
Staff have been trained to deliver frequent Covid-19 secure cleaning and disinfecting protocols throughout the hostel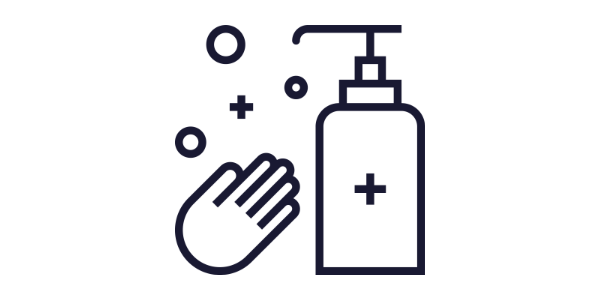 Hand sanitizer
Hand sanitiser stations are positioned throughout the hostel, with signs reminding guests of the importance of frequent hand cleaning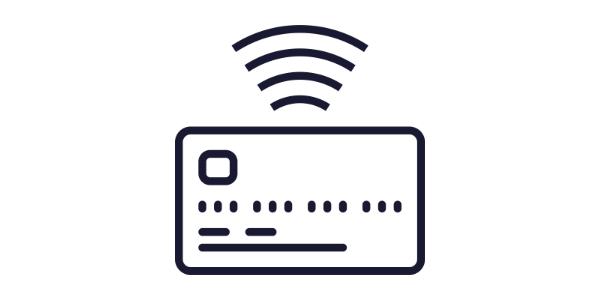 Contactless payments
Please pay with contactless mobile or card payments wherever possible, or with a payment card, to avoid cash transactions

Book with confidence
Our Covid-19 Flexibility Guarantee provides the reassurance you need to book your next stay with YHA.
In addition, we have:
Introduced new internal signage to provide clear guidance to guests
Installed protective screens at reception
Initiated new operating procedures that ensure once you have checked in, your bedroom or Exclusive Hire property won't be entered by a team member for housekeeping, other than for essential maintenance
Kept communal spaces such as self-catering kitchens closed, although we are opening some of our dining areas, laundry facilities, locker rooms, drying rooms and lounges where we can; this does not affect Exclusive Hire properties
Removed non-essential and difficult-to-clean items from rooms and public areas, including seating and most storage lockers in bedrooms
Introduced a food and drink takeaway service at many of our catered hostels where we are unable to offer dining and bar facilities
Read more