Welcome to the Yorkshire Moors
When you think of the British outdoors, you'll more than likely have a vision of rolling countryside hills or a sandy shoreline. Camping in the Yorkshire Moors offers you the best of both worlds, with a stunning national park set right on the coast. The countryside offers many attractive locations to walk, climb or cycle, including Rievaulx Abbey's ruins or Grosmont which is home to the North York Moors Historical Railway.
Head out to the shoreline and enjoy Robin Hood's Bay, a small fishing village bursting with patina and heritage. Venture slightly north to Whitby, a national treasure of the British coast.
Why you should stay at a YHA campsite in the Yorkshire Moors
Luxury lawned camping area
24-hour hostel access
Perfect location for walkers and cyclists
Lots of local tourist attrations, perfect for families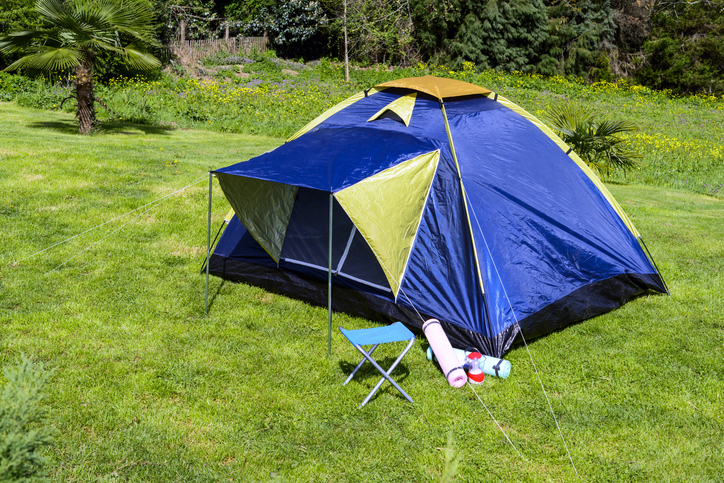 Hostels with camping in the Yorkshire Moors
YHA Helmsley
Picturesque countryside views, beautiful coastlines and a rich heritage, have it all with YHA Helmsley. Pitch up on the lawned camping area and relax. Campers have full access to hostel amenities and disposable BBQs are permitted, just to top off the experience. 
If you want to get your feet wet, visit the coastline and enjoy the views across the water. Robin Hood's Bay is home to a quaint fishing village, perfect for photography or to wind down and enjoy the views. Visit Whitby for a mix of sun, sand and stunning views over the port, there's plenty of entertainment for the whole family, from fishing boat trips to arcades and many shopping/food areas.
Things to do in the Yorkshire Moors
Flamingo Land
Find something for the whole family in this theme park and zoo. For the thrill seekers, get a burst of adrenaline on the rollercoasters, including Mumbo Jumbo, a record-breaking coaster with a 112-degree vertical drop. Visit the zoo and conservation centre, say hello to the exotic creatures (including flamingos, of course) and even try your hand at zoo keeping yourself.
Helmsley Castle
Take a trip into the past of this once dominant stronghold. Helmsley Castle Ruins sit atop a rocky mound with outstanding views in all directions. This is a perfect location to try your hand at photography, or enjoy a picnic with the family.
James Herriot Museum
Visit the home of the world most famous vet, see his work and his inspiration for his many books. The house and surgery have been fully refurbished for your viewing, making you feel like you're in James' shoes.
Yorkshire Moors National Park
From pretty villages to mighty abbeys and, fabulous food and art, the North York Moors National Park is full of special places with special qualities – for everyone to enjoy.