Welcome to Perranporth
With the beach stretching into the distance, the waves lapping at your feet and the sand between your toes, camping in Perranporth brings the sun, sea and sand to you. Perranporth is well known for its surfing culture - with such a wide beach it makes the perfect spot to learn the ropes or to see how the experts do it.
Take a walk over to the famous Watering Hole Bar and enjoy a drink beach-side or have a walk along the Southwest Coast Path which stretches almost entirely across the coastline.
Why you should choose our YHA campsite in Perranporth
Clifftop views
Large sandy beach
Perfect for surfers
Coastal walk along the cliffs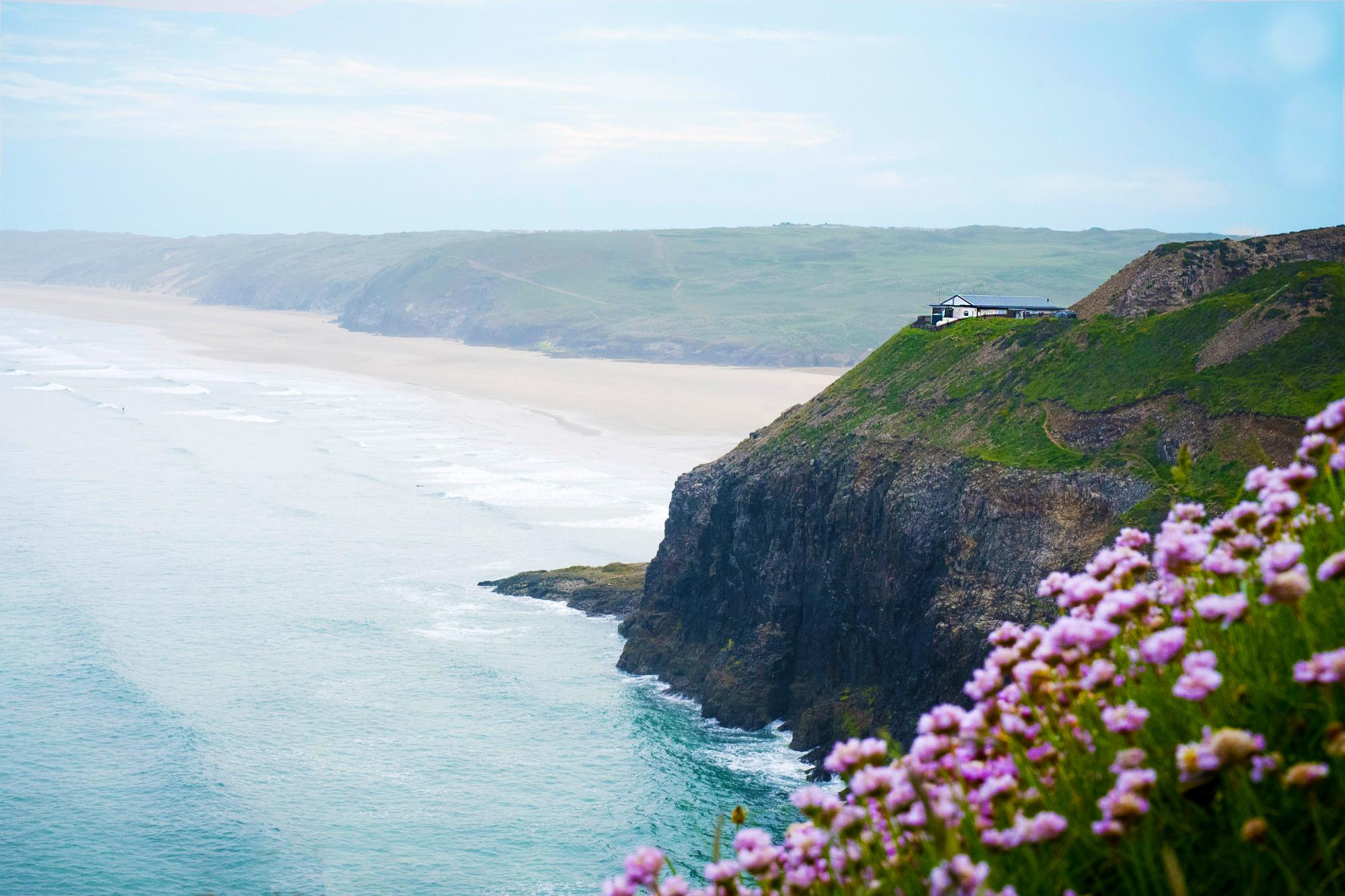 YHA hostels with camping in Perranporth
YHA Perranporth
Feel like you're on top of the world at this stunning location and beautiful camping grounds. YHA Perranporth is perched right on the cliff edge giving you only the best views of the town and beach below. The camping area is suitable for one or two small tents right on the edge of the 180ft cliff and very near the fence boundary. This pitch is not for the faint-hearted, but the views in the morning more than make up for it.
YHA Perranporth is the perfect stop for surfers and water sports enthusiasts. Just a quick trip along the coastline and you're straight onto the beach and into the water. If you're more into walking, the Southwest Coast Path leads straight past the hostel and onto some of the most stunning cliff views in the nation.
Things to do in Perranporth
Perranporth Beach 
Enjoy a stroll down the three miles of sand and sea before grabbing a drink at the beach-side bar. Or, if you're a watersports enthusiast, this beach has enough space to accommodate all sorts of water-sport activities, from paddling your inflatable kayak to surfing.
Fistral Beach
Close to Newquay, Fistral Beach offers some of the best views around Cornwall. With beautiful fine sand laid among rock faces and greenery, this beach is a great location for all the family to enjoy.
Healeys Cornish Cyder Farm
If you've ever wanted to see how cider is made (and then have a chance to taste some of the freshest possible), then this is the place for you.
Bowgie Inn 
Sat atop a cliff not far from Newquay, the Bowgie Inn is the pub with a view. if the weathers nice, there's nothing better than to sit on one of the pub benches and watch the world go by.