Get away together
Ready for a trip that combines the great outdoors and adventure with romantic activities? Explore idyllic destinations across England and Wales with YHA.
Our hostels can be found on some of the prettiest coastlines, tucked away in enchanted forests or in the hills, where you can truly escape and spend some quality time together. Or you might fancy a break full of culture in a fantastic town or city, where you can enjoy locally sourced food and wander the streets, soaking up the atmosphere.
Why book your break with YHA?
Private rooms
Enjoy personal space in a private room
Camping & Cabins
Get closer to nature with our Camping & Cabins
Exclusive Hire
Hire the whole place for you and your group
Best price guaranteed
Book direct with YHA for the lowest price
Self-catering options
We cater for all with utensils, crockery and cutlery provided
Young person discount
Bring anyone under 26 years old and get 5% off
Lots of activities
Pick from locations with access to amazing adventure
Ready to book your getaway?
Activity holidays
Want to cycle down (or up) Snowdonia, walk the fells in the Lake District, climb a limestone crag or paddle down in Devon?
Then come and stay with YHA on an adrenaline-filled break.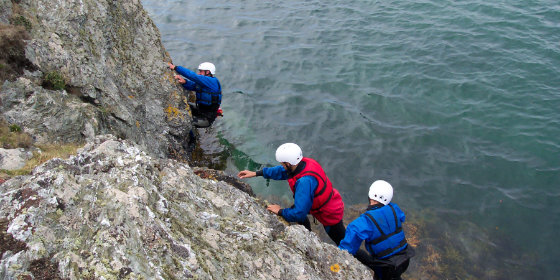 Things to do as a couple
Discover fantastic activities and things to do with your loved one whilst on a YHA getaway and get ready for an adventure to remember.
Create memories that you you will cherish forever. Whether it's outdoor activities, national treasures, culture or history that you enjoy, our hostels are in great locations that offer plenty of choice for your break with YHA.
Dog-friendly holidays
The next time you get away with YHA, take the op-paw-tunity to holiday with your hound.
Dogs are welcome to stay with their owners at YHA Camping & Cabins sites and at most of our YHA Exclusive Hire properties.