Fancy taking on a few challenges?
YHA Llanddeusant Activity Centre is one of YHA's most remote hostels.
With our unique and exciting group packages, you'll have the opportunity to make the most of South Wales' stunning countryside views.
Whether you're looking for a family adventure or a challenging getaway with a larger group, our expert team will guide you every step of the way. We can help you plan a holiday packed full of exciting activities, or help you wind down and relax with countryside walks, bike rides and other leisurely experiences.
All activities are provided by YHA Llanddeusant, Llanddeusant, Carmarthenshire, SA19 9UL.
Make an enquiry
Ready to book or need more details? Contact the Llanddeusant team
Get out on the water with our range of activities including kayaking, sailing and paddle boarding.
Suitable for beginners who want to try something new
Raft building option - a great challenge for groups!
Prices from £20 per person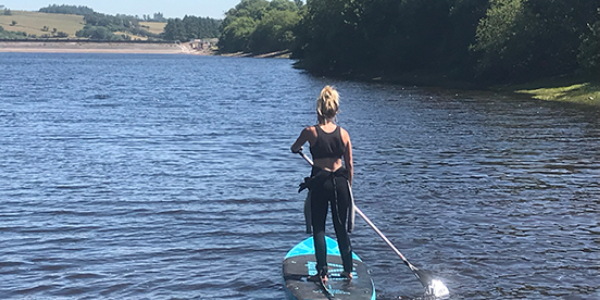 Kayaking
Try our sit-on-top kayaks, perfect for beginners or leisurely adventures across the waters.
These kayaks are great for family adventures too, as a little one can join an adult on a kayak.
This package includes tuition (if required) and safety cover.
Price: £20 for the first hour, £5 for each additional hour
Sailing
If you're new to sailing, we offer tuition courses to get you up to speed, tuition can be held in groups with each dingy holding 1 or 2 people.
Price: £50 for a half day, £100 for a full day
If you're an experienced sailor and want to get out on the open water, hire out one of our specialist dingys.
Price: £25 per hour for Pico hire, £35 per hour for Bahia hire
Raft building
If you have a great team with communication, patience and problem-solving skills, put them to the test on the water.
Your team will have three hours to construct, complete and test your raft - that's if it stays together! Turn it into a challenge with two teams competing against each other.
Raft build can be included as part of puzzle park if requested.
Price: £20 per person
Stand-up Paddle Boarding
Paddle boarding is the latest watersports craze. Perfect for beginners, the boards are wide and stable giving you confidence to get out and make the most of the water.
This package is priced per board and includes tuition and safety cover.
Price: £30 for a half day, £50 for a full day
If you have a group that are good at team work (or don't mind getting wet if they aren't) then get them out on our MEGA SUP! This oversized paddleboard gives five people a stable and steady craft to cruise around on the water. If you prefer a little more unpredictable a ride, cram up to 12 people on at once and watch the madness unfold!
This package is priced per hire (not per person) and includes tuition and safety cover.
Price: £75 for a half day, £150 for a full day
Channel your inner Robin Hood with archery or try your hand at axe throwing - we have something for everyone.
Wide range of courses, from rifle shooting to caving
Expert tuition and guidance from our friendly team
Prices from £20 per person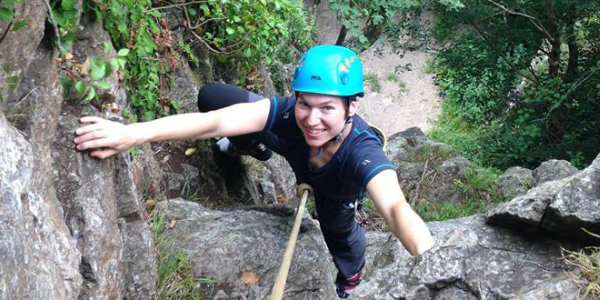 Archery
Channel your inner Robin Hood with 10m or 20m targets and a range of bows to suit your group's needs.
This package includes tuition and training. Once you have learned the technique, you are free to take unlimited shots during your one-hour session.
Price: £25 per person
Rifle Shooting
Fancy yourself as a bit of a sharpshooter or want to gain a steady hand? Our rifle shooting range provides a safe and fun environment to learn and practise.
You can either shoot for fun or give the session a competitive spin with Olympic standard targets.
This package includes expert tuition. Once you have learned the technique, you are free to take unlimited shots during your one-hour session.
Price: £25 per person
Axe Throwing
Try your hand at the current trend in target sports. This sport of skill and coordination will give you a fantastic sense of gratification once you have perfected the technique.
Prices include expert tuition, ensuring that your group will have a fun and thrilling time in a safe environment. You are free to take as many throws as you like during your one-hour session.
Price: £25 per person
Caving
If you think you've seen all that South Wales has to offer, think again! There's so much more underground.
Get dressed from top to bottom in the best gear and explore the underground network of caves, from wider river systems and passageways to man-made mine shafts and caves.
We have access to many sites so can tailor the experience to your needs, from open caverns to tight squeezes and small spaces for a little extra challenge.
Price: From £40 per person
Mountain Biking
Explore the countryside in the fast lane on two wheels, feel the road under your tyres and the mud on your back.
Either hire the bikes for a half or full day, then get out and see what you can find. If you prefer to have some expert assistance, guided mountain bike tours are also available.
Routes can range from a leisurely group ride to a challenging and bumpy ride for more experienced riders.
Price: £25 for half-day bike hire, £40 for a full day
Prices vary for guided rides depending on location and length. Please contact us for more details.
Climbing/Abseiling
Never been climbing or only had the chance to try an indoor location? We offer stunning outdoor locations with varying degrees of difficulty depending on experience.
If you're new to climbing or are nervous of heights, our expert tutors will guide you every step of the way to overcome fears, give new confidence and reach the top of the climbs.
If your group are already climbing veterans, our guides can give you their expertise to find the best spots and most challenging grades for you all.
Price: £25 per person for a half day, £35 per person for a full day
Blind Mud Trail
This challenge mixes an assault course with teamwork and trust to get you to the end.
After having your sight taken away by a mask, you will go through a muddy assault course in a game of follow the leader. The course aims to work on communication as well as looking at heightening your other senses.
The course takes about an hour to complete. We recommend bringing an extra change of clothes.
Price: £20 per person
Adventures and experiences
Make the most of the stunning countryside with our outdoor adventures.
Develop your orienteering skills or delve into history
Groups of younger adventurers love Woodland Wonders
Prices from £15 per person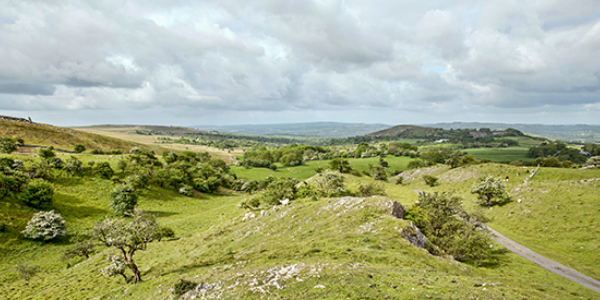 Puzzle Park
Puzzle Park is an orienteering challenge adventure with a difference. Held across an entire forest, your team will be given a map with coordinates and a mountain bike each to find each point across the challenge.
Once you get there, you will find tasks and challenges that will test your team work, problem solving and initiative! Each completed task gives you another set of coordinates - it's then up to you to hunt it out!
Puzzle park can easily fill a full day, but can be condensed into half a day.
Price: From £15 per person
Hiking
South Wales has some of the most stunning views, many of which can be enjoyed best by foot.
Our guided walks will unlock the full potential of the landscape, from a leisurely stroll to a mountaineering expedition to the top of a Welsh summit.
Our friendly guides will give you all the assistance you need in your journey. They are knowledgeable not only in the area, but also the history and wildlife turning any hike into an educational trip.
Price: Available on request
Woodland Wonders
If you have a group of younger adventurers keen to explore the surroundings, Woodland Wonders gives an opportunity to learn about the nature. The walk encompasses a learning exercise looking deep into the ecosystem: how to identify trees and flowers, how the habitat can change and adapt, and what we can do to look after it.
Along the way, you are encouraged to collect leaves, twigs, pine cones and anything else you can find along your journey. You will then use these to create stunning natural sculptures to take home with you.
Price: Available on request
Castle Visit
Come along on a tour of Carreg Cennen, an old yet beautiful castle in the Welsh countryside.
The views on the outside make it a perfect photo spot as does the mostly untouched interior.
The castle has natural caves running underneath its foundations. These are also open to explore and enjoy.
Price: Available on request
Plan an adventure whatever the weather with our indoor activities.
Get your creative juices flowing while learning about history
Test your agility and timing with fencing
Prices available on request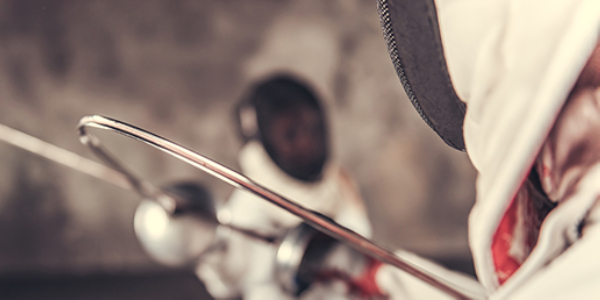 Making Druidic Amulets
Get your group feeling enchanted with some beautiful self-made jewellery that gives you more of an understanding of British heritage.
You will have the choice of wood, copper and precious stones to create your piece. You can then take them home to enjoy and keep safe.
Price: Available on request
Making Monsters
Mythical stories of beasts and dragons are an important part of the heritage of Wales.
Using images of real animals and old stories of mythical ones, your group can come up with their very own mythical monster using real fur, feathers and your broad imaginations. You will explore the animals' surroundings while improving dexterity, understanding and team work.
Price: Available on request
Fencing
Fencing is a traditional British sport involving skill, agility and timing.
It was used as a way to settle disputes and has been a popular Olympic sport for decades.
Price: Available on request