As part of YHA's strategic priority to support local communities, we are developing a community of small outdoor charities, groups and organisations to break down barriers and transform access to the outdoors.
We will form a community of practice, bringing together organisations and leaders who share YHA's commitment to increasing participation and access to the outdoors, nature, culture and heritage.
This community of practice is Outdoor Citizens - part of our response to YHA's work on increasing access to the outdoors and to our services, including the Outside Voices project.
For details on our wider response, read our 'All means all' blog written by YHA's Chief Executive James Blake.
Community of practice
A group of people who share a common concern, set of problems or interest in a topic and come together to achieve both individual and group goals.
 
Working together to increase engagement in the outdoors
Through Outdoor Citizens we want to use YHA's strength, influence and experience to support organisations already working hard to increase engagement in the outdoors.
As a member of the Outdoor Citizens Community of Practice, you will have access to a range of benefits.
Knowledge sharing and invitations to networking events
Opportunities for training, fundraising and other capacity building activities
Special rates on accommodation and meeting rooms
Dedicated support to plan outdoor events and activities
In exchange, YHA wants to learn from you. We want to benefit from your insight – to find out what we could do better in our pursuit to be a safe space for everyone to enjoy the outdoors, nature, culture and heritage.
Outdoor Citizens
Outdoor Citizens is a forum for members to share experiences, learn together and support each other to thrive.
It's a place to innovate. Join us to generate breakthrough ideas, knowledge and practice.
Together, we'll bid for funding to help build capacity in your organisation and meaningfully broaden participation in the outdoors.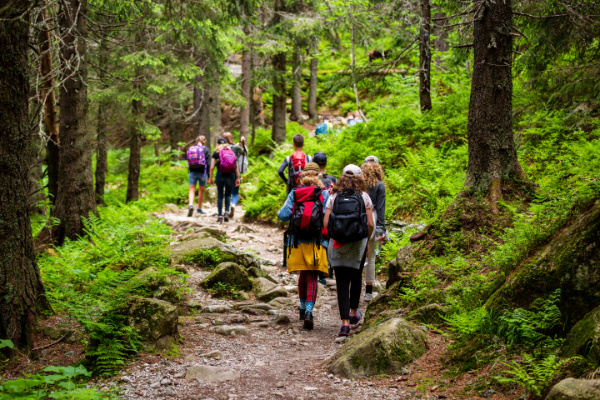 How to join
Membership of Outdoor Citizens is free and eligibility is based on shared aims to achieve equity, diversity and inclusion in the outdoors.
To enquire about joining, complete our short form and we'll follow up with a call. All members will be expected to help shape and sign up to a community charter.
We are YHA.
We believe in the power of travel and adventure. To connect people to each other, to nature and the outdoors, to culture and to heritage.
We are a leading social enterprise and a 90-year-old movement. A charity on a mission to enrich the lives of all, but especially young people, and improve physical health, mental wellbeing and life skills through the experiences we create.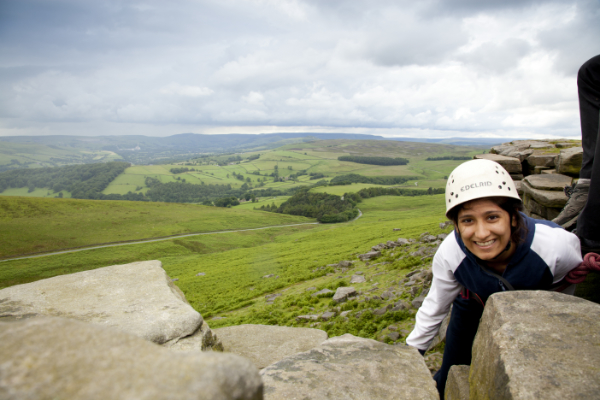 YHA strategy impact priority 5.
We will contribute to social cohesion. We will encourage different sectors of the community who visit us – both overnight and for day visits – to learn from and with each other. We are part of the sharing economy. We will make best use of our places and spaces, and our activities programme, to make stronger links to local communities. 
Read the full 10-year strategy: Adventure. For the first time and a lifetime.
Outside Voices
The community of practice is formed as part of YHA's response to the Outside Voices project.
Through art, poetry and interviews, Outside Voices centres fresh perspectives and the previously unheard, asking who the outdoors is for and how comfortable people feel there.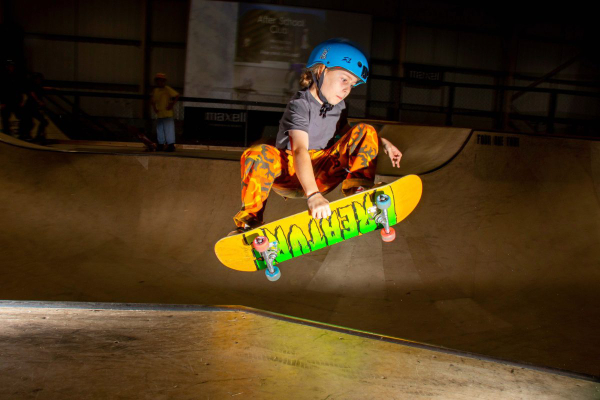 All means all
Inclusion remains at the core of YHA's purpose and the primary focus of our latest strategy, where our top priority is to ensure that all really does mean all.
For details on our wider response to increasing access to the outdoors, read our blog.