Welcome to the South Downs
The South Downs National Park is near the south coast of England and is home to the South Downs Chalk Hills, a stretch of hills extending 260 square miles across the coast. It's the perfect place for your next walking or cycling adventure and camping in the South Downs would just top this off. 
If you prefer your adventures on the water, the South Downs runs along many major coastlines including Brighton Beach, home to the famous Brighton Palace Pier. Or take the kids on a trip to Drusilla's Zoo Park, a small 10-acre zoo famous for its Hello Kitty themed attraction.
Reasons why you should stay at our YHA campsite in South Downs
Great countryside location
Full access to hostel facilities when camping
Ideal locations for starting your adventures
Close to many famous seaside locations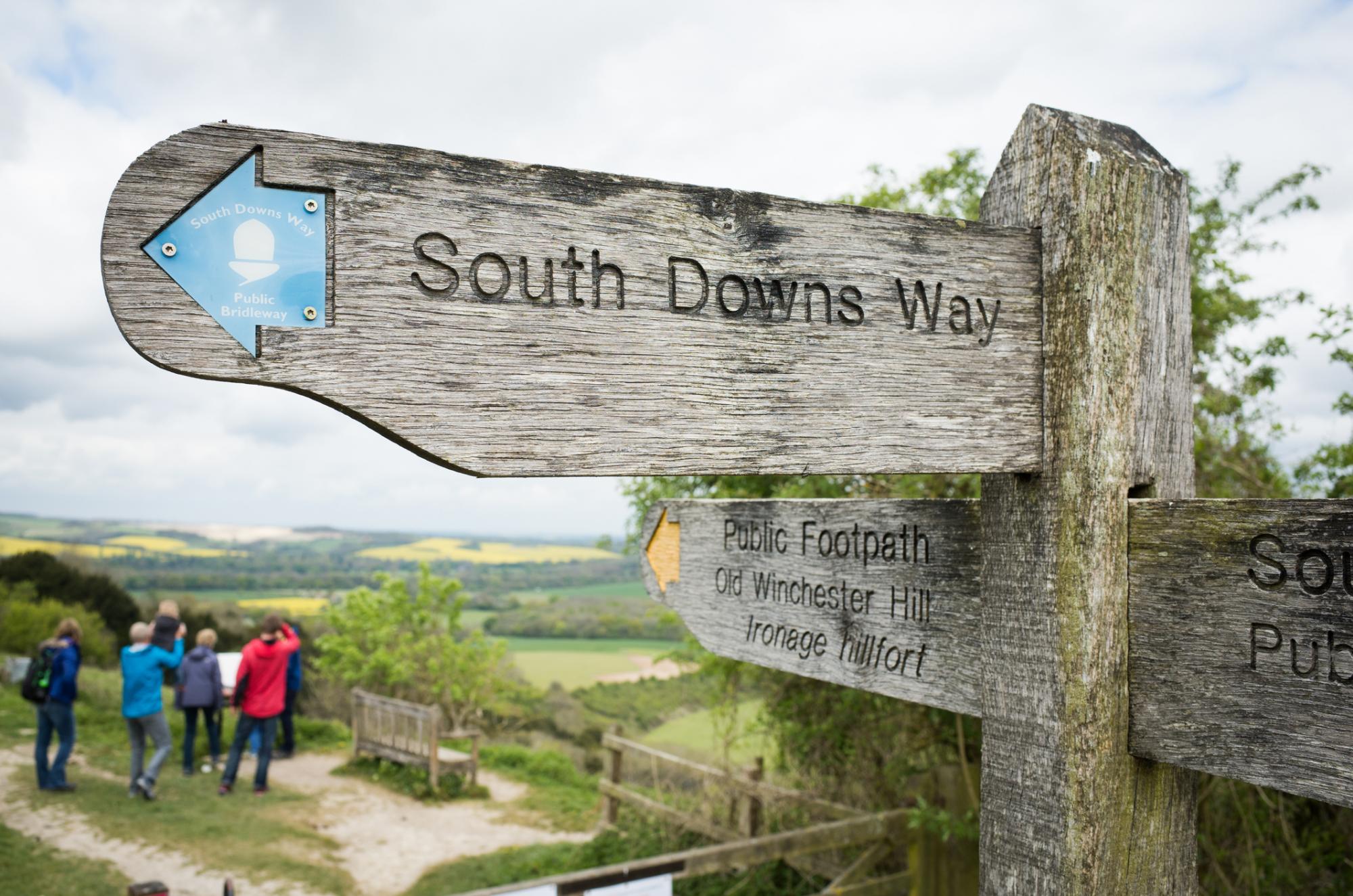 YHA hostels with camping in the South Downs
YHA South Downs
Camping is available from £5 per person per night.
This refurbished farmhouse and barn with separated buildings connected by a pathway along the grounds. Camping is set in a separate area with stunning views of surroundings, as well with access to all hostel amenities including showers, toilets and self-catering kitchen. BBQ areas are provided for cooking outdoors. Please contact the hostel directly to book camping.
YHA Truleigh Hill
YHA Truleigh Hill offers outstanding views across the English Channel and surrounding countryside right from your tent. The site is situated away from roads and busy areas making it a safe spot for families and kids to enjoy activities together on the grounds. 
Head back to base and enjoy full 24 hour access to all hostel amenities including toilets (and an external toilet close to the campsite), showers, and self-catering facilities as well as BBQ and fire pit areas for an authentic outdoor experience.
Things to do in the South Downs
Brighton Pier
If you're in the area, you can't miss the opportunity to visit this iconic seaside stop for all things entertainment! Jam-packed with food stalls, thrill rides, amusements, arcades and stalls, Brighton Pier is the perfect stop to enjoy the best of the British seaside culture.
Royal Pavillion
Stand back and be blown away by this unbelievable piece of architecture, encompassing visual designs and styles from India and China, and brought to life as the centre of attention in Brighton.
South Downs National Park
From rolling hills to vibrant market towns, the South Downs National Park's landscapes cover 1600km of idyllic views and hidden gems. 
Cowdray Estate
16 acres with 140 types of trees, with walkways and mown pathways. The Cowdray Estate is a haven for wildlife. The nearby Cowdray Farm Shop & Cafe is open daily and serves a variety of delicious foods.
Also available in the South Downs