Welcome to Borrowdale
The Borrowdale valley is one of the most idyllic places in the UK. A very scenic area of the Lake District National Park, the Borrowdale valley is to the south of the town of Keswick, and parallel to the River Derwent. There is a lot to do when camping in Borrowdale including walking, cycling and water sports in addition to many interesting places to visit. The popular village of Grange, with its well-known bridge and riverside café, is one of several picturesque villages. The popular fells can all be easily accessed, with Scafell and Great End at the end of the valley.
Borrowdale is the ideal location for anyone with their sights set on a stress-free, activity holiday.
Why you should use our YHA campsite in Borrowdale: 
Scafell Pike, Great Gable and Castle Crag on the doorstep

Perfect for activity holidays
Dog friendly camping facilities 
Meals available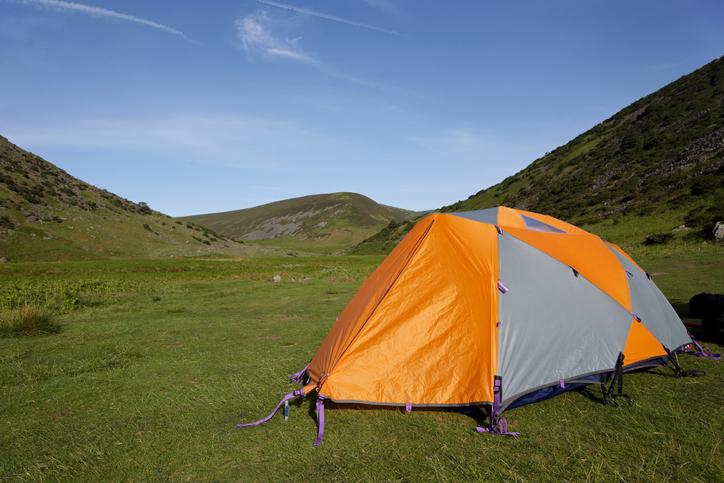 YHA hostels with camping in Borrowdale
YHA Borrowdale
Set in large grounds on the banks of the River Derwent and surrounded by high Lakeland fells, YHA Borrowdale is popular with campers throughout the year. There is room for up to 25 campers to sleep comfortably. Camping in Borrowdale is a longstanding Lake District favourite with tourists and is ideal for anyone with their sights set on a family friendly, high-level activity holiday. 
Campers have access to all of the hostel facilities from 7am until 11pm. There are separate campsite toilets and showers which are open 24 hours a day. Parking is available in the main car park, just next to the camping field, which means you won't be trudging around for miles with your camping gear!
Things to do in Borrowdale
Climbing
Shepherd's crag situated in Borrowdale is a unique climbing ground suitable for climbing all year round. 
Mountain biking
Borrowdale is the perfect location for mountain biking. The 11-mile red grade Altura trail has two loops which includes 10 miles of challenging single-track sections. Optional black grade features fantastic views of Derwentwater, Bassenthwaite, Helvellyn and Skiddaw as the trail takes the rider to an altitude of 500m (1600ft) above Keswick. A lot of fun for adrenaline junkies! 
Ospreys viewpoint
Why not take a hike to the spectacular Opsreys viewpoint at Dodd Wood? An opportunity to see ospreys flying to and from their nest and, most amazing of all, catching fish from Bassenthwaite Lake. A great day out for bird lovers!
Keswick Museum
Keswick Museum is a great day out for family. With its large collection of exhibits, the museum is a fascinating place to discover old Keswick and the Lake District.