Welcome to Tenby
This 13th century harbour town on the southwest coast of Wales is the perfect place for a seaside getaway. The town has just the right balance between modern updates and its old heritage and history making camping in Tenby a great holiday for all the family. Take a trip to Tenby Castle, right on the edge of the waterfront with its own beach. If you prefer to get out on the water, take a cruise along the coast and the islands or see things a bit faster on a speedboat ride.
Tenby has great rail and bus connections meaning it's never too difficult to get around. Once you're here there's something for everyone. Take a leisurely stroll down the coast on the Pembrokeshire Coast Path, or enjoy the Church Doors Cove up close at low tide.
Why you should use our YHA campsite in Tenby
Close to Pembrokeshire Coast National Park
Scenic coastal views, beaches and historic buildings
Strong transport connections
Good for walking, cycling, watersports and much more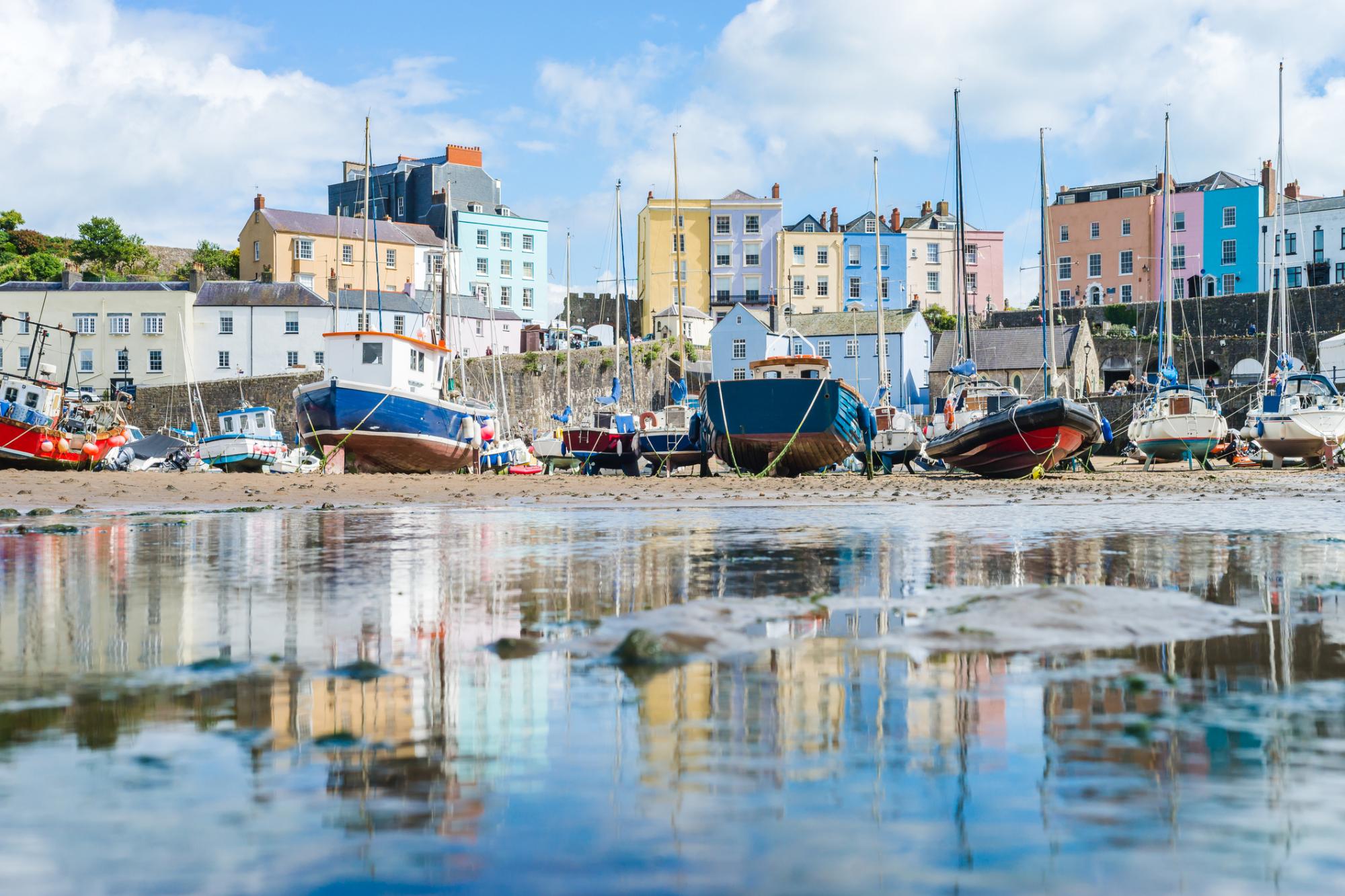 YHA hostels with camping in Tenby
YHA Manorbier
This ideally placed clifftop campsite is a great location for camping in Tenby. Recently renovated, YHA Manorbier now has brand new showers (with hairdryers), toilets and self-catering cooking facilities which campers have 24 hour access to. You can also put up your feet in the lounge areas or sit down for a meal or drink at the hostel's cafe and bar.
This Tenby camping ground is a large, flat, open area great for families and kids wanting to make the most of the space, surrounded by trees, hedges, willows and even a wildlife meadow. There's plenty of wildlife to enjoy, and you can simply relax with the gorgeous sea view on the other side.
Church Doors Cove
This stunning natural wonder is a cove carved by years of erosion to form vertical walls on either side of a small entrance. on one side of the cove is a natural vertical opening that creates the look of a door to the sea. 
Pembrokeshire Coast National Park
With over 950km of footpaths, walking is an ideal way to appreciate the spectacular scenery, wildlife and history of the park. Pembrokeshire Coast National Park embodies the best of the coast and countryside and offers a serene environment to lose yourself in. 
Fishing
Tenby's Welsh name, Dinbych-y-Pysgod (Little Fortress of the Fish), will make perfect sense when exploring the pretty fishing harbour beside Castle Hill. 
Caldey Island
Just 20 minutes away by boat, the island of Caldey is a surrouding of peace and tranquility where you can watch seabirds or relax on a tiny beach.