Welcome to Penzance
Sat on the edge of the nation, Penzance teams a beautiful town and civil parish with the coast. Perfect for water sports and sailing enthusiasts as well as having plenty to do in the town centre, camping in Penzance has everything you need for an adventure away from home.
Make the most of the coast by visiting St Michael's Mount (by causeway or boat depending on the tide) or suit up and get out on the water for either a surfing or sailing session.
Why you should use YHA campsites in Penzance
Perfect base for watersport locations
Close to Penzance town centre
Local countryside walking routes
Large camping area, good for families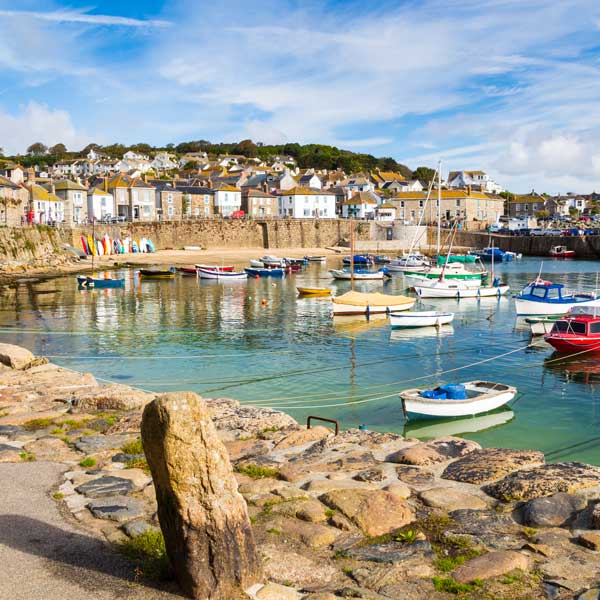 YHA hostels with camping in Penzance
YHA Penzance
Take a step back and enjoy the outdoors on the grounds of this stunning Georgian mansion. With a sheltered south-facing camping site and full access to the hostel's amenities, YHA Penzance is the perfect base to explore everything that Cornwall has to offer and makes the ideal spot to start any seaside or water sports holiday.
The hostel's grounds are suitable for a large number of tents at a time and also offer a safe activity area for families with children. Anyone camping has a dedicated washroom and mini-kitchen on the campsite as well as four toilets and two showers. Visit the main building for a drink or bite to eat, play a game of pool or relax in the lounge area.
St Michael's Mount
Drowned in history, mythology and sometimes water, St Michael's Mount is a great location to feel detached from the rest of the world - sometimes literally!
Sennen Cove Surfing School
Feel the adrenaline as you catch the perfect swell and ride a wave back to shore. Sennen Cove has a large beach and great instructors on hand to offer support and guidance regardless of your skill level.
Land's End
Come and visit the end of the world! Or at least the end of the nation. Land's End is very literally titled and offers a great trip out to enjoy the views as well as the famous landmark sign. Have your picture taken in front of the sign with your home village on it to see just how far away from home you are. 
St Ives 
St Ives – the dazzling jewel in Cornwall's crown for families and travellers. Ramble through the pretty, cobbled streets, shops and fisherman's harbour in the heart of St Ives. 
Also available in Penzance