Welcome to Grasmere
Positioned at the foot of spectacular fells and with its own twinkling lake, Grasmere is a village which has many shops, pubs and cafes. The village is one of the most popular locations within the Lake District making camping in Grasmere a great holiday option. 
There are many attractions close to Grasmere which you can visit all year round, and endless walking, climbing and cycling routes. Cafes and tearooms, gift shops and art galleries are dotted along the quaint streets of this most well-loved of Lake District villages making it a great location for any type of getaway.
Why you should use our YHA campsite in Grasmere:
Great location for activity breaks

In the heart of the Lake District

24-hour access to hostel facilities 

Meals available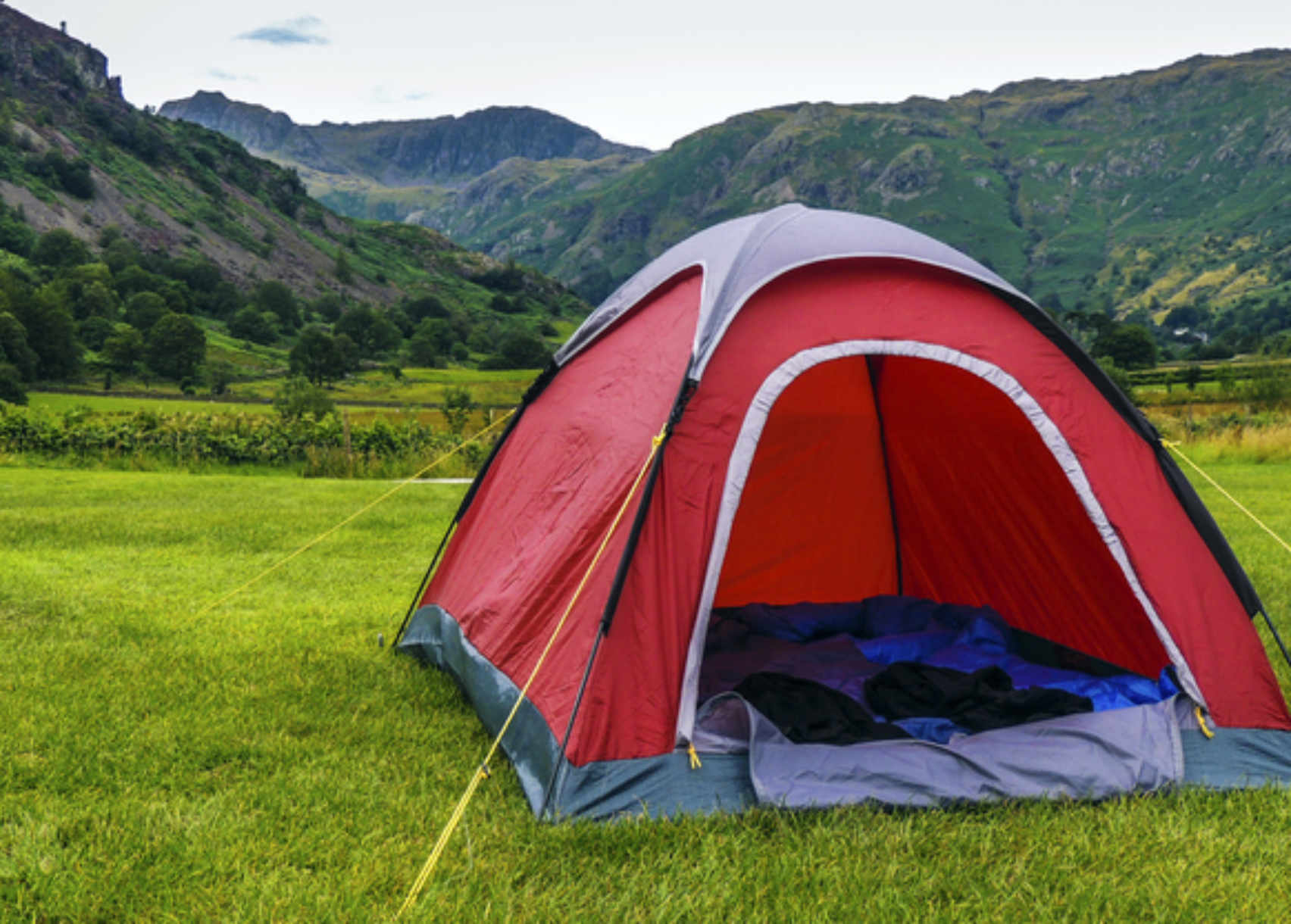 YHA hostels with camping in Grasmere
YHA Grasmere Butharlyp Howe
YHA Grasmere Butharlyp Howe offers the opportunity for Grasmere camping. There is room for 12 people in a secluded corner at the front of the hostel. There's lots to do near the Grasmere camping area. Just two minutes' walk from the town of Grasmere and with lots of great hikes nearby, YHA Grasmere Butharlyp Howe makes for a convenient base for an all-action activity holiday. 
Campers are welcome to use all hostel facilities including: the self-catering kitchen, cosy lounge, showers and toilets. Meals are available too.
Climbing
Climb to your heart's content and enjoy the spectacular views from this beautiful part of the Lake District. A great day out for climbing fanatics.  
Dove Cottage
Visit the home of famous poet William Wordsworth and his sister Dorothy and explore the assets of the Wordsworth Trust's gatherings in the Wordsworth Museum.
Grasmere Gingerbread Shop
Enjoy the delightful aroma of freshly baked gingerbread and sample the delights. Potentially the best gingerbread in the world.
Cycling
Put on your helmet, hop on your bike and enjoy the stunning Lake District landscape, there is a route suitable for everyone to enjoy.