The Connecting to Nature programme combines nature-based activities with ways to develop mindfulness skills.
These are designed to connect or reconnect young people to the natural environment, helping them learn the steps to nature connectiveness.
This opportunity is provided by YHA (England & Wales).
About this opportunity
This one-night residential is offered at six different YHA locations across Cumbria, Derbyshire, East Sussex, Gloucestershire and North Yorkshire.
The focus will be less around what participants do and how they do it, but more around why they do it and how it makes them feel. This will give participants the opportunity to discover the effects of spending time in the outdoors.
The evening will be spent around the campfire, toasting marshmallows, telling stories and singing songs – because nothing connects people to nature more that the flickering flame of a campfire under a starlit sky.
Need to know
How it works
Activities vary by location and may include:
shelter building

fire lighting

guided walks

team challenges

habitat studies (YHA Castleton Losehill Hall only) 

environmental art

natural craft activities (YHA South Downs only)

mindfulness activities

camp fire
Learning outcomes
Participants will learn the five steps to nature connectiveness and a range of mindfulness techniques.
What to bring
Breakfast and a packed lunch are provided on day two, as well as an evening meal on day one. Participants will need to bring lunch with them or eat before arrival on day one.
As a guide, all participants should bring the following: 
day bag (small rucksack) to carry items out on activities
warm hat and gloves
several old shirts or t-shirts
1 or 2 pairs of old trousers (possibly old tracksuit, not jeans)
1 or 2 jumpers or warm tops (2 thin ones are better than one thick one)
warm and waterproof coat with hood and waterproof trousers
old trainers for use on wet or muddy activities
walking boots and ideally a pair wellies
shoes/trainers for use in the centre
several pairs of socks, including 1 thick pair if you have them
several changes of underwear
pyjamas
slightly smarter set of clothes for meals and wearing in the centre
wash kit and towel
suncream and insect repellant
water bottle
torch and spare battery (important for evening outdoor activities)
There is a strong possibility that participants will get wet and muddy during their stay, so new and expensive items of clothing are best left at home.
All medication should be handed into the group leader with a note stating what it is, what it is for and the method and frequency of use. Medication should not be left in the bunkrooms or around the centre.
All valuables should be kept with participants or handed in at reception. We encourage participants not to bring valuables with them and to keep pocket money to a reasonable level, in small denominations if possible.
Access guidance
Please refer to YHA accessibility statements for individual hostels.
Most, but not all, activities are suitable for all level of physical needs, however, this is hostel and activity dependent. Where possible we will do our best to alter activities or practices to make them as accessible as possible.
In terms of activities, none of the projects or grounds are likely to be suitable for participants with a physical requirement. We will endeavour as much as possible to offer bespoke opportunities.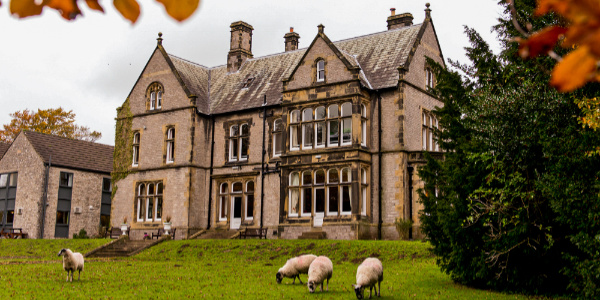 YHA Castleton Losehill Hall
Hope Valley, Derbyshire, S33 8WB
22nd - 23rd September 2021
1st - 2nd November 2021
29th - 30th November 2021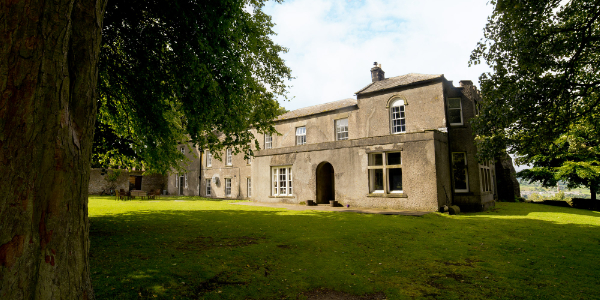 YHA Grinton Lodge
Richmond, North Yorkshire, DL11 6HS
15th - 16th September 2021
16th - 17th September 2021
20th - 21st September 2021
21st - 22nd September 2021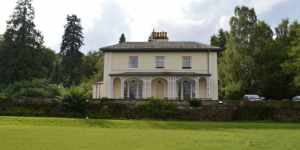 YHA Hawkshead
Ambleside, Cumbria, LA22 0QD
29th - 30th September 2021
30th September - 1st October 2021
13th - 14th October 2021
14th - 15th October 2021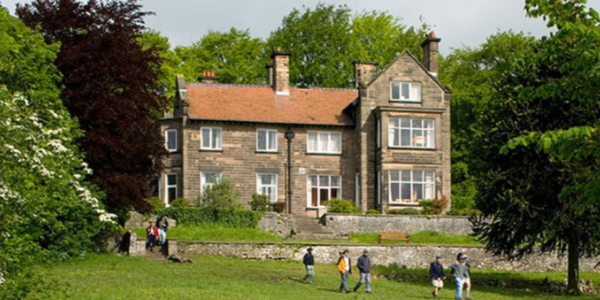 YHA Ravenstor
Buxton, Derbyshire, SK17 8SS
22nd - 23rd September 2021
7th - 8th October 2021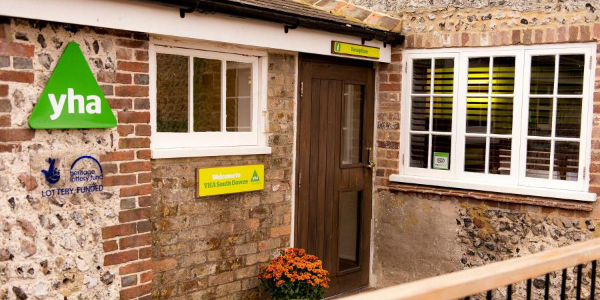 YHA South Downs
Lewes, East Sussex, BN8 6JS
20th - 21st September 2021
21st - 22nd September 2021
10th - 11th November 2021
11th - 12th November 2021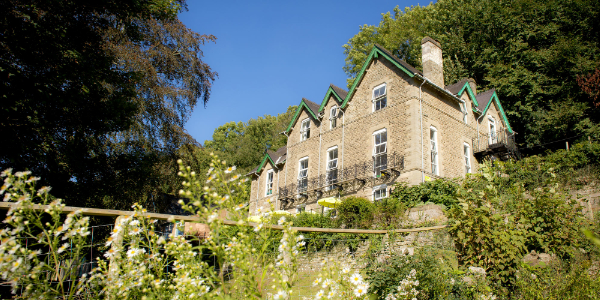 YHA Wye Valley
Ross-on-Wye, Herefordshire, HR9 6JJ
22nd - 23rd September 2021
23rd - 24th September 2021
6th - 7th October 2021
7th - 8th October 2021
14th - 15th October 2021
20th - 21st October 2021
21st - 22nd October 2021
Sample timetable
YHA Connecting to Nature Residential
Day one
14:00 - 17:30: Welcome, orientation activity, bushcraft and shelter building / habitat studies
18:00 - 19:00: Evening meal
19:30 - 21:00: Camp fire and marshmallow toasting under the stars
Day two
08:30 - 09:30: Breakfast
09:30 - 12:30: Guided walk in the great outdoors and mindfulness activities
13:00 - 14:00: Lunch
14:00: Depart
Sign up for updates
Get regular updates on Generation Green including new opportunities, progress on the project and stories about the young people who are taking part. See our Privacy Policy.
YHA (England & Wales) is delivering this opportunity as part of Generation Green.