Practical conservation tasks in wonderful outdoor surroundings.
This residential is based in the moorland SSSI and heritage coast of the North York Moors.
This opportunity is provided by North York Moors National Park.
Essentials
Type: Three-night residential
Dates: Various - see details
Location: North Yorkshire - see details
Cost: £500 per person (to be confirmed)
Suitable for: Groups aged 11 - 18 years
About this opportunity
This three-night residential is set in the breathtaking surroundings of the North York Moors National Park.
You will gain skills in teamwork, resilience, determination and practical work while learning about the environment, habitats and how to look after them.
Previous residentials have seen participants take part in:
drystone walling
peat depth surveying
path maintenance
bug hunting
fossil finding
Need to know
How it works
Activities vary but may include:
team building - shared experience for the group to get to know each other
Ranger Day - Practical Youth Social Action tasks close to the groups base, such as cutting back trees on a footpath
Wild Skills - hands-on activities to learn about the natural world, such as rockpooling and identifying creatures
Groups will take part in a combination of team building, Ranger Day and Wild Skill sessions throughout the week and work towards the John Muir Discovery Award.
Learning outcomes
Participants will benefit from:
working towards John Muir Discovery Award - environmental accreditation
working towards National Outdoor Learning Award - self reflection accreditation
connection to nature, including enhanced overall wellbeing and improved mood
improved mental health , including improved confidence and self-esteem, self-awareness and creativity
improved physical health, including being active and fine motor skills
gaining life, dynamic and employability skills, including team work, independence and responsibility
peer support and relationship building between young people
relationship building between young people and group leaders
What to bring
Participants will need an overnight bag to include toiletries, towel, nightwear, sleeping bag, pillow, outdoor kit including waterproofs and sturdy footwear.
Accommodation, tools and equipment and personal protective equipment (including waterproofs and wellingtons) will be provided. Meals and transport will need to be provided by the group.
Access guidance
Where possible, we work with individuals to adapt sessions to suit the group's needs. Given the outdoor nature of the sessions, this may not always be possible.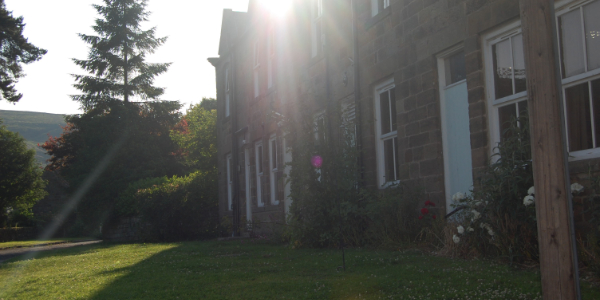 Yorkshire Bunkhouse
Rosedale Abbey, Pickering, YO18 8SA
27th September - 1st October 2021
22nd - 26th November 2021
Sample itinerary
Youth Social Action Residential
Day 1: Team building activities; evening campfire
Day 2: Practical task; evening wild skill activity - guided walk and geocache
Day 3: Practical task; evening wild skill activity - dark skies
Day 4: Practical task; evening activity to be provided by group
Day 5: Reflection walk and river day session
Practical tasks and wild skill activities will depend on tasks available close to the group's base and the type of site and environment the group will be based for that day.
Sign up for updates
Get regular updates on Generation Green including new opportunities, progress on the project and stories about the young people who are taking part. See our Privacy Policy.
North York Moors National Park is delivering this opportunity as part of Generation Green.