Discover, explore and help conserve the natural environment with Lake District National Park.
This flexible programme of fun outdoor activities focuses on connecting with and caring for nature and ourselves.
This opportunity is provided by Lake District National Park.
Essentials
Type: Day visit
Dates: Various - see details
Location: Lake District
Cost: £4 per child (travel bursaries available)
Suitable for: Groups aged 7 - 11 years
About this opportunity
This day visit is offered on various dates at Lake District National Park. The flexible programme can be focused on the needs of the school.
Activity options (depending on season) to include:
wildlife and habitat exploration (pond, woodland, meadows) through investigations, games and art
conservation activities and challenges
team building and social skill development
time dedicated to feeling the wonder of nature with a focus on wellbeing
free time in our stunning grounds and outdoor adventure play park
Need to know
Learning outcomes
Participants will benefit from:
increased connection to, and appreciation of the natural world
increased understanding of the natural environment and wildlife that it supports
opportunity for positive action - 'giving back' through a conservation activity/challenge
team working and social skill development
improved mental health, wellbeing and levels of physical activity
self-awareness, risk awareness and self management
having fun and a sense of adventure
What to bring
For the activity sessions, participants will need:
warm and waterproof outdoor clothing and suitable footwear
separate back-pack/day bag
packed lunch and drinks
sun hats/cream (as appropriate)
medication
You must also have a full staff to pupil ratio (Brockhole staff are additional to this).
Access guidance
We have great flexibility in the way we deliver our learning sessions and will work with teachers to make them accessible to all pupils. If you would like to discuss further, please email [email protected].
For information about accessibility at Brockhole, please see our access statement.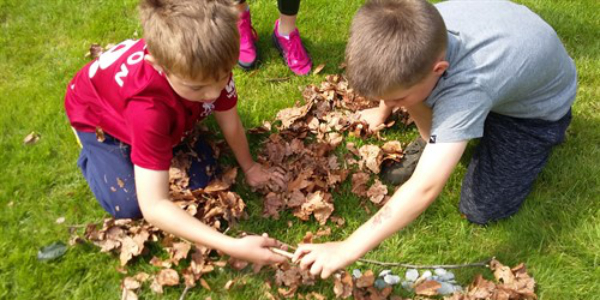 Brokhole on Windermere
Lake District, LA23 1LJ
25th May 2021
17th June 2021
18th June 2021
23rd June 2021
6th July 2021
8th July 2021
21st September 2021
22nd September 2021
13th October 2021
15th October 2021
Sign up for updates
Get regular updates on Generation Green including new opportunities, progress on the project and stories about the young people who are taking part. See our Privacy Policy.
Lake District National Park is delivering this opportunity as part of Generation Green.