Welcome to Surrey
Camping in Surrey offers the best of the British countryside in an ideal location for those looking to get away from the city for a relaxing holiday, or for those looking to enjoy the nature and wildlife whilst still close to the country's capital. Surrey is just south west of London and has a strong rail network, giving you the ability to mix a city and country break into one and make the best of both worlds.
At the core of this county are the Surrey Hills of Outstanding Natural Beauty. Covering one third of the county, the AONB is designated to preserve the natural landscape and makes the perfect place for a long walk or bike ride to take in as much of the view as possible. If you prefer a faster pace and a racing heart, Thorpe Park gives you all this and more with thrill-seeking rides and terrifying coasters designed to give you an adrenaline buzz.
 
Why you should use our YHA campsites in Surrey: 
Strong rail connections to London
Beautiful countryside locations
Rambling and cycling routes for all skill levels
Great public transport network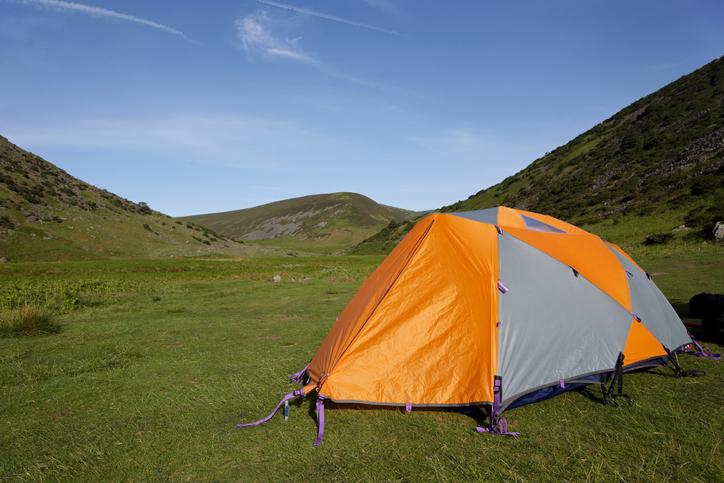 YHA hostels with camping in Surrey
YHA Tanners Hatch
This small remote hostel gives you the feeling of being completely cut off from the stresses of the modern world. Only accessibly by foot, you're first greeted by a beautiful centuries-old cottage with well tended gardens/grounds suitable for up to 14 campers.  Outdoor showers, toilets and washrooms mean that even when you are cut off, you're never too far from basic creature comforts making for the ideal digital detox getaway.
Light up the night in one of the two fire pits, or take your camp cooking skills to the next level with one of our dedicated barbecue areas. If you prefer a frying pan over a fire, campers have full access to the hostels facilities including the self-catering kitchen. 
YHA Holmbury St Mary Surrey Hills
Set up camp in an area of outstanding natural beauty. Relax and enjoy the views around some 4000 acres of woodland in the beautiful Surrey Hills.
This gorgeous camping area near Dorking offers space for up to 15 campers and full 24 hour access to all hostel facilities, including toilets and showers, a self catering kitchen and a lounge with games and entertainment.
YHA Holmbury is deep in the Surrey Hills, giving you a perfect view of the start and night sky with no light pollution to spoil the view. 
Surrey Areas of Outstanding Natural Beauty 
Visit this beautiful natural area in the Surrey Hills, perfect for a long walk or to relax and enjoy the views.
Surrey AONB is perfect for cyclists too with dedicated cycle routes to explore.
Hampton Court Palace
Have a royally good time at this stunning location - its amazing history and luxurious rooms will make you feel like a king or queen! Don't miss the gardens and maze outside.
Bocketts Farm
A working farm in the beautiful Surrey countryside, there's a play barn, baby animals, pig racing and tractor rides.
British Wildlife Centre
The British Wildlife Centre, in the centre of East Surrey's countryside, is the perfect place to see and learn about Britain's own wonderful wildlife.