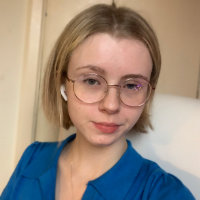 Matilda (Tilly) Thorley
Hi! I'm Tilly, I'm currently a gap year student and will be commencing a bachelor's degree in law at the University of Manchester in 2022.
I was raised in and currently live in a small and rural town in the Midlands. This, as well as being a Girlguide and completing my Duke of Edinburgh awards, has made me sincerely appreciative of the YHA's practical work in remote locations.
On a more personal level, I deeply connect with the YHA's core value of improving the wellbeing and successfulness of young people across the UK. Since my early teens, I have suffered with a variety of health issues including structural abnormalities, hearing loss and general chronic pain. I'm extremely passionate about chronic illnesses' effects on development in children and teens, particularly after seeing the effects of the COVID-19 pandemic on young people's mental health.
My moral commitment to social justice and conviction to shaping the world around me comes at a time where being a bystander to the world around us is no longer enough. Exploring this concept is what has inspired me to pursue many of my extracurricular interests – from tutoring young refugees in essential skills to fierce debates at my local town hall on a Friday night, I have an intense determination to push the boundaries of communication – one that I'm very keen to pursue further through my work on the team.
I wholeheartedly believe that making a difference in the world, and tackling issues such as education inequality, is reliant on making moral and intellectual sense of the world around us. I can't wait to build from my own experiences and the stories of others on the Youth Advisory Team to champion diversity in youth education and wellbeing.