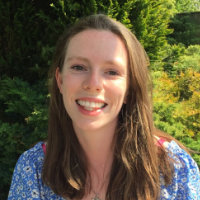 Emily Palmer
Growing up in the Wiltshire countryside, I always appreciated spending time exploring the beautiful rolling chalk downs.  I have a passion for history that has led me to travel across the UK to see some of the amazing historic sites and step back into moments of British history. There are many places still on my list to visit and I can't wait to see them all! 
I am currently training to become a nurse and having started my training during the Covid-19 pandemic, always appreciate any chance to get outside and enjoy the beautiful green spaces the UK has to offer. I am passionate about highlighting the importance of connecting with nature, staying active and travelling for our physical and mental wellbeing.  
I ran my first charity event with a non-uniform day aged 11 and have stayed involved in charity work ever since, fundraising for different charities with charity balls and auctions, raising awareness of important causes with awareness campaigns and most recently setting up a uniform swap shop to help students and the environment. Having written a children's book about mental health, I hope to bring some of my own knowledge from my research into wellbeing for young people to the team. 
I am really excited to be joining the YHA's Youth Advisory Team and to be able to use my own experiences to help shape the future decisions of the YHA.