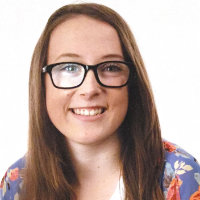 Amy Charles
I'm Amy and I am dedicated in helping children and young people with disabilities as I was diagnosed with Autism at the age of 17 years old. I feel everyone deserves to be treated the same and have the same opportunities in life to allow them to achieve their full potential and ambitions. I also have a great understanding on how people with disabilities live daily, as I also have a diagnosis of ADHD, Learning Disability and I was born with an eye condition called Nystagmus.
I spend much of my spare time supporting other charities volunteering in different roles. These roles include a Youth Colleague for Barnardo's Southeast Regional Forum, Young Research Advisor for the National Children's Bureau and Student Voice Steering Group Members for the Meed's Job Club. I also commit one day a week to volunteering at a local children's nursery and pre-school which I have attended for several years.
My involvement with YHA is just beginning and from my experiences I have gained during my other voluntary roles, I feel I can commit with a positive impact to YHA's views and values, as a Youth Advisory Team Member for the YHA. I am excited to be a part of a new team for a charity that helps disadvantaged children and young people to have the opportunity of adventure.
I successfully progressed onto a mainstream college to study health and social care and childcare when leaving a specialised college, where I was 'House Captain' and a keen member of the student council. My proudest moment was being presented with the Stars of 2020 Additional Learning Support award at my current college for my dedication and determination throughout the year.
I feel it is important to improve your mental wellbeing as I personally experience anxiety therefore, when I am not busy volunteering, I like to take time to relax by reading, practise crafts, keeping active and enjoying time with my cat called Betty who is extremely special to me and a fluff ball! I always remind myself of my favourite quote that I created "It's about boosting your confidence and believing in yourself".